IFISA To Help Break Banks' 'Stranglehold' On Business Funding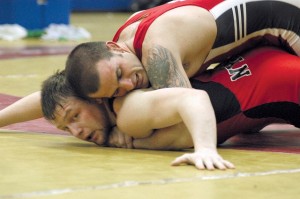 David Prosser, a columnist for Forbes and The Independent, reports on what he sees as a rosy future for our sector, and the lenders and borrowers we serve. David writes:
"If 2015 was the year when alternative finance went mainstream then 2016 offers the promise of a different type of breakthrough – an opportunity for the sector to establish itself as a genuine rival to the banks as a provider of small business funding. And there is every reason to think it can and should play this role, particularly given the stranglehold the UK's biggest banks continue to hold over their customers, despite the emergence of several new banking services focused on small firms."
We had already reported AltFi Data's (click here) and – our own (click here) – predictions for 2016. The Independent article confirms this view:
"First, the context. New data from the Liberum AltFi Volume Index shows that lending to businesses from crowdfunding platforms last year totalled £1.26bn – a 75 per cent increase on 2014. Firms raised a further £333m from online invoice finance, up 32 per cent on the previous year, as well as £125m from equity crowdfunding, a rise of 134 per cent compared with 2014.

"Liberum's index also shows how broad-based the alternative finance sector has become, with almost 20 providers generating funding for businesses last year. The smallest players in the market raised several million pounds each, but the total amounts raised by the sector leaders were far larger.
"That was last year, however; the question now is how quickly alternative finance providers can build on this very solid base."
We also believe that the Innovative Finance Individual Savings Account will provide a big lift for the peer-to-peer sector, as it becomes seen as a legitimate savings-related asset class. See the article here. David Prosser clearly agrees.
"The launch of the Innovative Finance Isa in April will certainly help. For the first time, investors making loans to small businesses via crowdfunding platforms will be able to hold those loans within the tax-free wrapper of an Isa – worth more than £15,000 a year – and this could provide a huge boost. It's not just the allure of tax-free returns but also, potentially more importantly, the credibility bestowed on the sector by Isa status."
P2P Crowdfunding with Money&Co. 
The launch of a new loan offer on site is imminent.
At Money&Co. we bring individual lenders together with small and medium-sized enterprises (SMEs) looking for funding. It's called peer-to-peer (P2P) business lending. Would-be borrowers should click here. Facts and tips about crowdfunding in general are available by reading our knowledge hub, here.
To learn more about getting good returns on capital potential lenders should click here. Remember, when lending your capital is at risk – please read the warnings on our Home, Lend and Frequently Asked Questions pages.
We shall have a new loan on site soon. Meanwhile, check out our Lend page to discover lenders who want to sell on their income streams.
---
---