Syndicate Room Finds Space Across Atlantic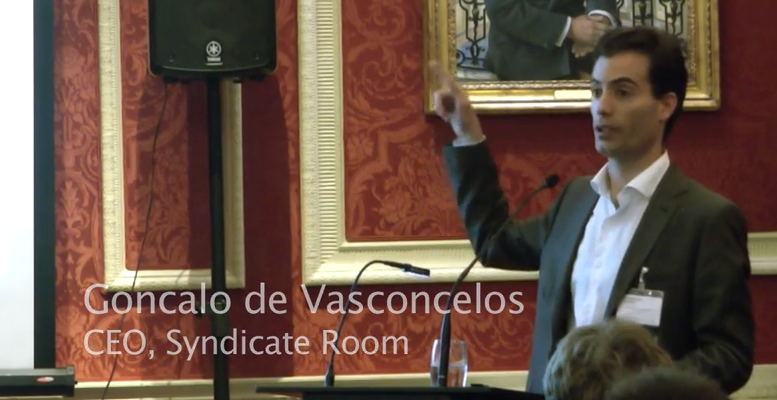 Congratulations to Syndicate Room, and founder Goncalo de Vasconcelos. Our friends on the equity side of the crowdfunding fence have done a deal to expand their business to the United States.
Syndicate Room does equity raises, and we at Money&Co. do loans. Equity crowdfunding sees money committed to a stake in a young company (i.e., a subscriber owns a portion of the share capital of the business seeking funds). At Money&Co. we facilitate loans for individuals who want a good return on their capital by lending to carefully vetted more mature businesses. The average gross return achieved by lenders so far is just over nine per cent – but lenders do not own a stake in the companies they are helping to grow.
Goncalo has spoken eloquently at one of the crowdfunding conferences organised by Money&Co., and we look forward to hearing more from him.

Meanwhile, you can read more about the deal with US entrepreneur community Gust below (or read the full article), courtesy of the redoubtable Ryan Weeks of AltFi.
"The two platforms will now blend the power of their two communities in a coordinated effort to quicken the pace of sourcing startup funding. The partnership stands out in that it opens up the UK equity crowdfunding asset class to a global audience of investors. Gust is the official platform of some of the world's leading national and international angel investor federations. Over 300,000 startups have to date made use of the platform to connect and collaborate with over 80,000 registered investment professionals. Perhaps more excitingly, there are clear synergies between Gust's mountains of angel investors and SyndicateRoom's "investor-led" approach.
"The collaboration appears to flow in both directions. David S. Rose, CEO of Gust, explained how investors on both SyndicateRoom and on Gust 'now have access to highly vetted angel deals, and Gust and SyndicateRoom founders can close deals faster by syndicating across both platforms'. In other words, investors that are registered on one of the two sites may peruse the wares of the other, and entrepreneurs will be able to tap up both communities for equity."
See some basic explanations of the difference between equity and debt crowdfunding by visiting our knowledge hub here. To learn more about getting good returns on capital potential lenders should click here. Remember, when lending your capital is at risk – please read the warnings on our Home, Lend and Frequently Asked Questions pages.
---
---