Crowdfunding: Equity Much Riskier Than P2P

The Financial Times offers food for thought today. It reports on a large failure, following an equity raise on Crowdcube.
"A claims management group that targeted investors who had been mis-sold financial products has gone into administration, in the biggest failure to date of a UK crowdfunded company.
"Rebus Group raised £816,790 via crowdfunding platform Crowdcube last year to fund an expansion that aimed to deliver investor returns of up to 10 times within three years."
The FT article continues: "Equity crowdfunding has become an increasingly popular way for early-stage and early-growth companies to tap investors attracted by the potential for high returns.
"However it is risky. A recent study by AltFi Data and law firm Nabarro found that one in five companies that raised money on equity crowdfunding platforms between 2011 and 2013 had since gone bankrupt. Investments of £5m were made in companies that had ceased trading or were showing signs of distress."

At this point, we must point out that equity crowdfunding is very different from – and much riskier than – peer-to-peer (P2P) business crowdfunding, which is what Money&Co. does. Nicola Horlick, CEO of Money&Co. commented: "P2P business lending typically deals with more mature, better-established businesses. In our case, we will typically lend to businesses with at least three years of filed accounts and a strong record of profitability. In practice, the average age of the borrowing businesses has been 13 years, and none of the loans has defaulted. Equity plays are for investors with a much higher tolerance for risk."
The Financial Times article goes on: "Innovation charity Nesta, which monitors the crowdfunding and peer-to-peer lending sectors, said the Rebus collapse would be the largest equity crowdfunding failure in the UK.
"Stian Westlake, head of policy and research at Nesta, said the youth of equity crowdfunding meant bankruptcies were inevitable. 'The sector will stand or fall on whether this happens too often.'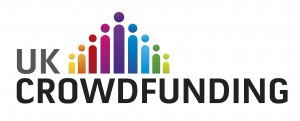 "Crowdfunded investments are not covered by the Financial Services Compensation Scheme, meaning that investors can lose their entire stakes.
"Julia Groves, founding chair of the UK Crowdfunding Association, said that the Rebus news was 'disappointing'. 'We should be in no doubt that there will be failures like Rebus [but]… the question is whether people understand the risks they are taking.'
"Crowdcube, which has raised more than £136m for companies, confirmed that Rebus had gone into administration and that it had emailed people who had invested via the platform."
P2P Risks & Returns
There are risks associated with P2P (see FAQs) and there are good returns to be had:  See here the latest of several article (links to earlier pieces are embedded in this one). Our lenders have achieved an average gross return of over 9 pr cent since we began facilitating loans in April 2014.
Entrepreneurs and SMEs looking to borrow from Money&Co. should click here. Facts and tips about crowdfunding in general are available by reading our knowledge hub, here.
To learn more about getting good returns on capital potential lenders should click here. Remember, when lending your capital is at risk – please read the warnings on our Home, Lend and Frequently Asked Questions pages.
We shall have a new loan on site soon. Meanwhile, check out our Lend page to discover lenders who want to sell on their income streams.
---
---