For P2P, Profit's A Must - For Equity (1 SME In 12), Less So...

---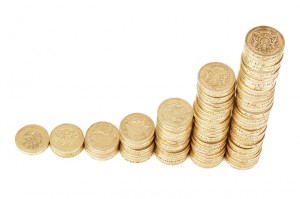 Profit is very important in today's world. It's especially important to the way we do business. We bring individuals looking for an excellent return on their capital together with businesses seeking funding for growth. It's called peer-to-peer (P2P) business lending, a sub-sector of crowdfunding.
The businesses we allow to pitch for funding on our platform absolutely have to be profitable, because the lenders' returns are funded from the borrowers' cash flow. In an earlier Money&Co. news item, Nicola Horlick, Money&Co.'s CEO, commented in a way that is directly relevant: "P2P business lending typically deals with more mature, better-established businesses. In our case, we will typically lend to businesses with at least three years of filed accounts and a strong record of profitability. In practice, the average age of the borrowing businesses has been 13 years, and none of the loans has defaulted. Equity plays are for investors with a much higher tolerance for risk."
And partly because of that, profit appears to be a less significant factor when investors seek to take a stake in a young business. Growth Business reports an interesting statistic: "Fewer than one in ten (8%) of businesses seeking [equity] crowdfunding [is] in profit, new research has found. In a study of 115 businesses currently seeking investment on six UK crowdfunding platforms, just nine have made a profit, according to [publicly] available company accounts analysed by Growthdeck. With more than a third of the companies yet to file accounts with Companies House, the findings highlight the challenges faced by investors in assessing the strength of such opportunities. Growthdeck, which is launching its own equity crowdfunding platform this month, aims to counter this issue by taking a "private equity-style approach" to investment evaluation and due diligence, with a particular focus on long-term business viability in growth sectors."
At eight per cent, our maths tells us that fewer than one in 12 SMEs is profitable, so we've amended our headline accordingly. The piece continues:
"Gary Robins, who was previously a director at 3i and Radius Equity, has founded the new platform through Rockpool Investments, which he set up with Nicola Horlick, and investor network Hotbed. "Crowdfunding can be a great way for individuals to dip their toes into growth company investing, but this shows they need to choose carefully," said Robins. "Clearly crowdfunding platforms need to be putting forward more robust and profitable businesses."

There are risks associated with P2P (see FAQs). See here the latest of several article (links to earlier pieces are embedded in this one). Our lenders have achieved an average gross return of over 9 pr cent since we began facilitating loans in April 2014.
Entrepreneurs and SMEs looking to borrow from Money&Co. should click here. Facts and tips about crowdfunding in general are available by reading our knowledge hub, here.
To learn more about getting good returns on capital potential lenders should click here. Remember, when lending your capital is at risk – please read the warnings on our Home, Lend and Frequently Asked Questions pages.
We shall have a new loan on site soon. Meanwhile, check out our Lend page to discover lenders who want to sell on their income streams.
---
---