Understanding P2P Crowdfunding Credit Analysis (Or Maybe Not)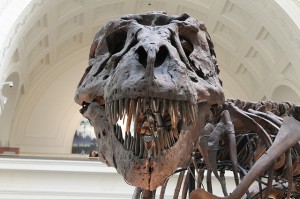 Business Insider is one of the first to report on interviews given by Lord Turner (ex-FSA, as was, chairman) to the BBC. We didn't hear the Radio 5 interview cited below (although it may have been recycled from the interview on Radio 4's Today programme, which we did hear) this morning.
See the 6.45 interview and Christine Farnish's (P2PFA) response at 8.45.
"According to Adair Turner, the former Chairman of the Financial Services Authority, which was abolished in 2013 to make way for the Financial Conduct Authority, consumers are taking huge risks when lending and borrowing via P2P services and the future fallout could be terrible. 
"The losses which will emerge from peer-to-peer lending over the next five to 10 years will make the bankers look like lending geniuses," said Turner to BBC Radio's Wake Up To Money programme."
It's worth listening to the excerpt for what Lord Turner apparently believes is credit analysis in the peer-to-peer world. We cannot speak for the entire industry – and there will be some failures, undoubtedly – but so far as Money&Co. and its analysis goes, we can categorically state that Lord Turner is simply wrong. Our process is studious, diligent and not simply outsourced to an algorithm.
We had already emailed the Today programmes's producers regarding a proper right of reply, before the 8.45 interview with the P2PFA's Christine Farnish. It was refreshing to hear the BBC's Simon Jack take an oppositional tone with Ms Farnish: it is right that her views as chair of the P2P Finance Association be robustly challenged, as the P2PFA represents some of the biggest P2P crowdfunders. Mr Jack's attitude towards Lord Turner, however, seemed (at least in the humble opinion of this writer) to be, let's say, more respectful.
Meanwhile, as an exercise in (what would otherwise be pointless) self-justification, we offer a random example of the kind of risk warning and explanations we routinely put on site. The one below is from March last year.
Anyone with the spare time or necessary inclination might also try an online search against this site and the words "security", "access" and "yield".
Our industry is trying to provide vital funding to small and medium-sized businesses – something the banks have consistently failed to do. See this month's news stories for the dismal bank lending figures. 
"Alternative lenders like Money&Co. are helping to make much needed funding available to Britain's SMEs," says Money&Co.'s Nicola Horlick in a recent article, commenting on the most recent SME funding data in her latest blog. "If the recent economic growth is to be maintained, then it is essential that these businesses have access to funding."
We leave it to you to judge whether Lord Turner's views are fair and accurate. 
Risk
*** From March 2015, but just as relevant today…
Money&Co.'s latest loan offering on site now has just 23 per cent more to go before it reaches its £500,000 target. The B-rated loan from the soft furnishings manufacturer is currently offering an indicative yield of over 10 per cent. The average yield achieved by Money&Co. lenders across all offerings is currently 8.83 per cent.
It is very important that lenders appreciate that, while we vet loan offerings very carefully, lending carries risk. Please read the risk warnings on our Home page, and in our Frequently Asked Questions. See also this video, which explains more about lending, including the potential benefits of spreading capital across a range of loans to lower risk.
---
---