Good News: Record Raises And Research In Crowdfunding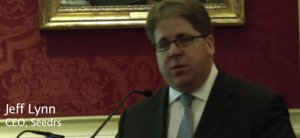 Today, we celebrate two bits of good news from elsewhere in the crowdfunding world.
Jeff Lynn is CEO of Seedrs, our cousins on the equity side of the fence, and a friend of Money&Co. (Jeff is pictured here speaking at a recent conference sponsored by Money&C.). He celebrates £100 million of equity raises in Crowdfundinsider.
"Seedrs, calling itself 'the UK's No. 1 equity crowdfunding platform,' today announced it has had more than £100 million invested on its platform in early-stage and growth focused businesses since it launched in July 2012. This news follows another record-breaking 2015, in which Seedrs saw over 38,000 investments made on its platform.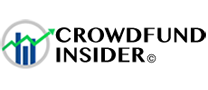 Professor Robert Wardrop is also close to us at Money&Co., so we are pleased to learn, via Insidermedia.com, that "the University of Cambridge has secured $1m to further its research into alternative forms of finance, including crowdfunding and peer-to-peer lending.
"The Cambridge Centre for Alternative Finance (CCAF) has received the cash from the CME Group Foundation, an initiative set up by the CME Trust to support a variety of education initiatives designed to advance the global economy.
The grant is the largest the foundation has made outside of the US.
"'We are grateful for the generous support of CME Group Foundation as we research the growth and development of alternative finance,' said Robert Wardrop, executive director of the CCAF."
P2P Risks & Returns
There are indeed risks associated with P2P (see FAQs) and there are good returns to be had: See here the latest of several article (links to earlier pieces are embedded in this one). Our lenders have achieved an average gross return of over 9 pr cent since we began facilitating loans in April 2014.
Entrepreneurs and SMEs looking to borrow from Money&Co. should click here. Facts and tips about crowdfunding in general are available by reading our knowledge hub, here.
To learn more about getting good returns on capital potential lenders should click here. Remember, when lending your capital is at risk – please read the warnings on our Home, Lend and Frequently Asked Questions pages.
---
---