Consumer, Business And Property Drive P2P Crowdfunding Growth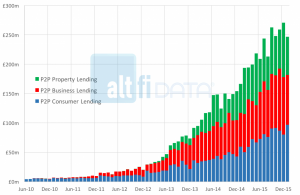 Our friends at leading media outlet, AltFi, look at the sustained growth in the peer-to-peer (P2P) sub-sector of crowdfunding. They break P2P down into consumer, business and property-backed streams. They are all showing healthy growth – but P2P business lending (which is what we do at Money&Co.) and property-backed lending lead the way in a fast-growing P2P sector.
"In 2005, when Peer to Peer lending was conceived, investors would make unsecured loans to consumers," writes AltFi. "The founding fathers of the industry – Zopa, Lending Club and Prosper – exclusively originated consumer loans in their early years. It was not until mid 2010, when Funding Circle launched, that there was the opportunity to lend to business. As the sector has matured further, secured lending has come to make up a large proportion of originated loans in the UK. The most common security for these loans, by a significant distance, is property…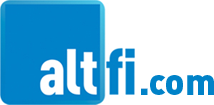 "It is not just origination volume that is growing rapidly in this segment – the number of participants is increasing faster than elsewhere too. The number of platforms in the AltFi Liberum Volume Index that originate property secured loans grew from 8 at the end of 2014 to 11 at the end of 2015 – 38%. Whilst the number of platforms in the overall index grew from 20 to 25 – 25%….
"What is driving this trend? Platforms wishing to diversify their borrower base? Certainly. But why property secured lending in particular? Anecdotally, property backed lending is an area to which the UK's banks have massive exposure and it is well known that the banks are trying to manage this exposure. The area is therefore underserved and there is plenty of low hanging fruit for alternative lenders to harvest. This low hanging fruit represents an attractive revenue opportunity. The average size of a peer to peer property loan is some 4.5x larger than that of the average SME loan and a whopping 65x greater than the average consumer loan."
Loan Pipeline and P2P Risks & Returns
We recently sent a circular to registered users explaining the whys and wherefores of our pipeline of loans. In an ideal world, they would be rolled out with smooth regularity. We fear that when they come, they may arrive, bus-style, all at once. 
Potential lenders should be mindful of the risks associated with P2P (see FAQs) as well as the good returns to be had: See here the latest of several article (links to earlier pieces are embedded in this one). Our lenders have achieved an average gross return of over 9 pr cent since we began facilitating loans in April 2014.
Entrepreneurs and SMEs looking to borrow from Money&Co. should click here. Facts and tips about crowdfunding in general are available by reading our knowledge hub, here.
To learn more about getting good returns on capital potential lenders should click here. Remember, when lending your capital is at risk – please read the warnings on our Home, Lend and Frequently Asked Questions pages.
---
---