IFISA Providers Have Regulatory Barriers To Jump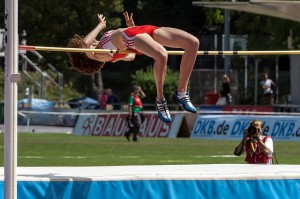 The prospects for the Innovative Finance ISA (IFISA), set to launch in April, look good. Soon, investors and lenders will be able to hold £15,240 in peer-to-peer (P2P) loans and enjoy the income tax-free. City AM cites research that predicts a take-up of some 400,000.
But not everything in the IFISA garden is rosy. The P2P industry – quite rightly – has to jump some regulatory barriers. Kyle Caldwell, reporting in The Telegraph, puts it this way:
"Those hoping for tax-free returns from peer-to-peer investments when the new Innovative Finance Isa launches in April may have to wait a bit longer.
"Peer-to-peer lending (P2P) providers have cautioned they may not be in a position to offer Isas because the Financial Conduct Authority cannot guarantee providers will be given the green light in time for the start of the new tax year on April 6.

"This is when new Innovative Finance Isas are due to launch . The new Isa, first announced last July, will allow returns from peer-to-peer lending to build tax-free.
"The move puts this type of P2P investment on a level playing field with savings products and investment funds. It will widen its appeal and P2P lenders have been scrambling to design their Isa products and gain the required approval from the regulator.
"The three biggest P2P firms, Zopa, Ratesetter and Funding Circle, have flagged concerns to Telegraph Money that they may not receive FCA approval in time.
"A spokesman for the FCA said: 'We have received a very high number of applications from P2P firms, which coupled with recent regulatory changes, has created particular pressures on our authorisation process.
"'The FCA has already authorised a number of firms and we are working hard to get as many firms that meet our standards authorised as we can by 6 April. We will be keeping firms informed about progress over the next few weeks.'"
At Money&Co., we note that there are several routes to offering an IFISA. We shall be making our own announcement on the matter shortly.
Potential lenders should be mindful of the risks associated with P2P (see FAQs) as well as the good returns to be had:See here the latest of several article (links to earlier pieces are embedded in this one). Our lenders have achieved an average gross return of over 9 per cent since we began facilitating loans in April 2014.
Entrepreneurs and SMEs looking to borrow from Money&Co. should click here. Facts and tips about crowdfunding in general are available by reading our knowledge hub, here.
To learn more about getting good returns on capital potential lenders should click here. Remember, when lending your capital is at risk – please read the warnings on our Home, Lend and Frequently Asked Questions pages.
---
---