'Good Governance Begets Good Growth' – Huffington Post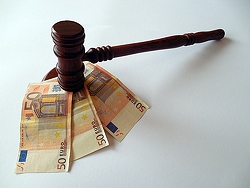 Writing in the Huffington Post, Money&Co. CEO Nicola Horlick offers praise for the UK government and its enlightened policy towards non-mainstream sources of finance to encourage the growth of small and medium-sized enterprises (SNEs).

"The UK government's role in encouraging alternative finance should be acknowledged. The regulatory regime is relatively benign for platforms, which was acknowledged by the report, and the existence of schemes like the Seed Enterprise Investment Scheme and the Enterprise Investment Scheme have been very helpful to those seeking to raise equity investment because of the generous tax benefits that they afford to investors. In addition, the British Business Bank has lent in excess of £60 million through business lending platforms, which has helped those platforms establish themselves as a real alternative to the banks as lenders to business.
"The fintech sector is growing at a very rapid rate and there is much for the UK to be proud of. The key point, though, is that proper access to finance will allow SMEs to create jobs. 60 per cent of people employed in the private sector work for small businesses and access to finance for them is vital for the UK's future prosperity and growth."

David Prosser reported in the NESTA/Cambridge Judge report in Forbes last week, as briefed in our News section. Now David reprises the alternative finance scene in The Independent. He certainly agrees with our analysis that a slowing of the vertiginous growth rate in the sector is a good thing, as he concludes:
"Overall, however, this an industry with huge potential. Growth is bound to slow going forward – the maths of the increasingly large numbers at stake tells you that – but alternative finance has much to be proud of already, and an even-more exciting future."
We reported on Friday: "Crowdfundinsider excitedly reports a projection that the alternative finance sector will be worth £5 billion next year. If that's right, our mathematics tells us that's a projected growth rate of 56.25 per cent next year. Last year saw an 84 per cent growth rate to £3.2 billion. We regard this as good news – growth has to be managed carefully, and a 56 per cent growth rate is still very exciting."
Potential lenders should be mindful of the risks associated with P2P (see FAQs) as well as the good returns to be had:See here the latest of several articles (links to earlier pieces are embedded in this one). Our lenders have achieved an average gross return of over 9 per cent since we began facilitating loans in April 2014.
Entrepreneurs and SMEs looking to borrow from Money&Co. should click here. Facts and tips about crowdfunding in general are available by reading our knowledge hub, here.
To learn more about getting good returns on capital potential lenders should click here.Remember, when lending your capital is at risk – please read the warnings on our Home, Lend and Frequently Asked Questions pages. 
---
---