P2P Crowdfunders: 'Superior Speed, Cost, Customer Experience'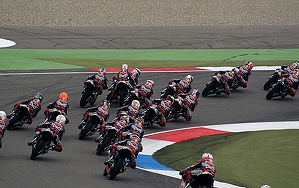 Reportstack offers a survey of the P2P market – but it has to be paid for. Below are the bits you can read for free:
"P2P Lending: Responding to Disruption is a new market research publication announced by Reportstack. P2P platforms have grown exponentially in the last couple of years.
"Their superior customer experience, speed, and ultimately cost of credit have allowed P2P lending platforms to compete for banks' customer bases directly. P2P lending platforms are not attempting to serve a previously underserved segment of the market, but lucrative creditworthy borrowers.
"Alternative credit risk models are a key competitive advantage for P2P lending platforms, enabling cheaper cost of credit through more accurate default risk assessment. The more customers P2P lending platforms acquire, the more refined their credit risk models become and consequently the cheaper the cost of credit.
Key Findings
P2P lending platforms have a 400-425 basis point advantage over traditional banks in loan origination.
Retention of customers who have used a P2P platform before is high, with 75% saying they would approach one again when seeking a loan."
If you want to pay for more, you can click here.

Alternatively, you can download a free 56-page report on the UK market, published just last week by Cambridge University's Judge Business School in conjunction with NESTA, the National Endowment for Science Technology and the Arts. We carried news of the report at the time.
Potential lenders should be mindful of the risks associated with P2P (see FAQs) as well as the good returns to be had:See here the latest of several articles (links to earlier pieces are embedded in this one). Our lenders have achieved an average gross return of over 9 per cent since we began facilitating loans in April 2014.
Entrepreneurs and SMEs looking to borrow from Money&Co. should click here. Facts and tips about crowdfunding in general are available by reading our knowledge hub, here.
To learn more about getting good returns on capital potential lenders should click here.Remember, when lending your capital is at risk – please read the warnings on our Home, Lend and Frequently Asked Questions pages.
---
---