P2P Crowd Has IFISA Hurdles To Jump For £500bn Prize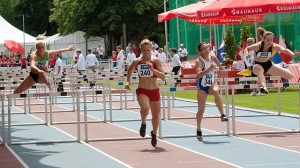 Crowdfundinsider offers its view, a little later than some, on the regulatory hurdles facing P2P providers seeking to launch IFISAs.
"The forthcoming Innovative Finance ISA (IFISA) launches on April 6, 2016.  This new savings vehicle is expected to drive value for both investors and peer to peer lenders alike.  For investors, the benefit is a better risk-adjusted return. All peer to peer lenders deliver far higher interest rates than a typical bank account.  
"IFISAs will offer access to 22m accounts and £500bn"
"All P2P lenders report very low levels of risk with some P2P platforms securing investors or mitigating risk with a provision fund to cover any possible loss. For P2P platforms, the IFISA represents access to over 22 million adult savings accounts with assets of about £500 billion. That is not a small sum.
"Recently there has been some chatter about large P2P lenders still not being fully regulated by the FCA. Time is running short if these online lenders want to coincide product launch on the April date. These platforms currently operate under interim provisions and are going through the full FCA approval process now. Following FCA approval, they may then apply for the necessary permissions to offer the IFISA."
Discover the views of Nicola Horlick, Money&Co.'s CEO, on this vex issue. Her recent blog is here. And our own News coverage is here.
Potential lenders should be mindful of the risks associated with P2P (see FAQs) as well as the good returns to be had:See here the latest of several articles (links to earlier pieces are embedded in this one). Our lenders have achieved an average gross return of over 9 per cent since we began facilitating loans in April 2014.
Entrepreneurs and SMEs looking to borrow from Money&Co. should click here. Facts and tips about crowdfunding in general are available by reading our knowledge hub, here.
To learn more about getting good returns on capital potential lenders should click here.Remember, when lending your capital is at risk – please read the warnings on our Home, Lend and Frequently Asked Questions pages.
---
---