IFISAs: What Are They And When Will They Be Here?

---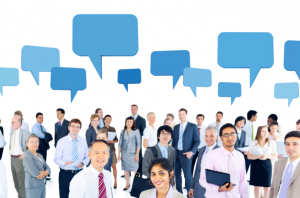 "So what the heck is an Innovative Finance Individual Savings Account (IFISA)?" asks Oliver Smith in The Memo. He proceeds to answer his own question: "Essentially it's a more tax-efficient way of investing your hard-earned cash with "alternative" investments.
"Peer-to-peer lending, where anyone can put up cash for borrowers and receive interest on loans made, has been growing in popularity.
"Personal loans, business lending and even getting a mortgage to buy a house, all of these are now available via peer-to-peer lending."
But will IFISAs really arrive on schedule, at the beginning of the new tax year in April? As we've pointed out recently in our News coverage (and in Money&Co. CEO Nicola Horlick's recent blog) there are difficulties with the process of regulation and permissions. There's a trenchant observation of the current situation in FT Alphaville. We reproduce the blog in full.

"Online lenders in the UK, who call themselves "peer-to-peer", have been salivating at the possibility of tapping the ISA market for funds, with the government introducing a new "Innovative Finance ISA" from April 6.
"The change in the law will let online lenders stick their loans into a tax-efficient ISA wrapper, but there's a snag ? the lenders have to be fully authorised by the FCA before they can start selling their P2P/ISA wares. (Although that hasn't stopped the likes of Ratesetter and Zopa releasing details of their ISA product in advance. Coming soon, etc).
"Today [3rd March], the FCA sent out a letter to 31 lenders telling them they may have to wait a little longer due to regulatory tweaks that have made them "unable to make authorisation decisions," according to a copy seen by FT Alphaville.
"The sticking points relate to changes proposed by the Treasury on secondary trading platforms, which have 'similar characteristics to [collective investment schemes]; changes to client money rules to provide greater protection for P2P investors'; and the general distinction between collective investment schemes (CIS) and peer-to-peer lending, which the Treasury clarified late last year in clumsy style. They said if a site was approved by the FCA as an electronic lending platform then by definition it wasn't a CIS. Simples.
"The big three lenders, Ratesetter, Zopa and Funding Circle, said they didn't get the memo, which warns that "high application volumes" means the FCA has been unable to allocate case officers to applications - never mind actually processing them - 'as quickly as we would like to'.
"'We have received a very high number of applications from P2P firms, which coupled with recent regulatory changes, has created particular pressures on our authorisation process,' said a FCA spokesperson. 'We will be keeping firms informed about progress over the next few weeks.'
"So the government is cheerleading a new crop of 'innovative' lenders and helping expose the wide population's savings to their loans; some of the platforms themselves are setting out their stalls before they've been given the explicit nod; and the regulator seems under resourced, to say the least.
"What could possibly go wrong."

Money&Co. - IFISAs and Crowdfunding
We have long been aware of these problems at Money&Co. For the moment, we'll keep our counsel to ourselves for now – except to say there are other ways of getting the IFISA to market.
Please be mindful of the risks associated with P2P (see FAQs) as well as the good returns to be had:See here the latest of several articles (links to earlier pieces are embedded in this one).Our lenders have achieved an average gross return of over 9 per cent since we began facilitating loans in April 2014.
Entrepreneurs and SMEs looking to borrow from Money&Co. should click here. Facts and tips about crowdfunding in general are available by reading our knowledge hub, here.
To learn more about getting good returns on capital potential lenders should click here.Remember, when lending your capital is at risk – please read the warnings on our Home, Lend and Frequently Asked Questions pages.
---
---