Keeping The Crowd In Crowdfunding: The Fight Continues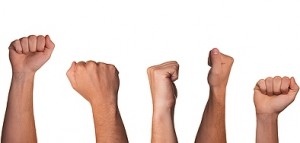 Keeping the crowd – otherwise known as the small investor – in crowdfunding was always going to be a struggle. In the light of recent media reports, it's looking like it's going to be a full-on battle.
At the beginning of the year we reported our own views on the importance of keeping a place for the crowd (although we accept that institutional money is going to become an increasingly important factor in crowdfunding). Money&Co. has produced blogs and news reports on this issue – click here for our own thoughts and the reporting of media outlets.
The appetite of investment funds and banks for peer-to-peer loans of the kind we make is increasing all the time. Here's a quick look at some of the recent news coverage.
"European banks may soon find a new way to earn money from markets that were set up to bypass them.
"Booming peer-to-peer lending platforms… are coming into focus as investment bankers seek new types of debt to spur Europe's moribund issuance of asset-backed securities. The region's first sale of bonds tied to loans made via these online services could be just months away, according to Royal Bank of Scotland Group Plc, Moody's Investors Service and Banco Bilbao Vizcaya Argentaria SA."
"Peer-to-peer lending has been gaining traction since the financial crisis of 2007-09, emerging as a serious alternative for borrowers seeking an alternative to bank loans. Lenders and borrowers are matched in the industry by platforms, which challenge bank lenders that have become increasingly constrained by tougher capital requirements since the crisis.
"A company such as P2P Global Investments tries to generate returns for shareholders by investing in loans originated by a platform."
"Peer to peer lending is rightly portrayed as a significant disruptor of the financial services club.
"The peer to peer lenders have grown rapidly since the middle of the last decade as more traditional sources of funds – the banks – were forced by circumstances and regulation to tighten their lending requirements.
"The end result was that the little guy – typically small business owners – got squeezed out of the lending game.
"Now according to the New York Hedge Fund Round Table – a non-profit organization focused on promoting ethics and best practices within the alternative investment industry, 'Not only has P2P lending become extremely popular among borrowers, but P2P loans and the platforms that make them have become equally popular among institutional and alternative investors.'
"And therein lies the seeds of potential for the hedge fund companies."
Please be mindful of the risks associated with P2P (see FAQs) as well as the good returns to be had:See here the latest of several articles (links to earlier pieces are embedded in this one).Our lenders have achieved an average gross return of over 9 per cent since we began facilitating loans in April 2014.
Entrepreneurs and SMEs looking to borrow from Money&Co. should click here. Facts and tips about crowdfunding in general are available by reading our knowledge hub, here.
To learn more about getting good returns on capital potential lenders should click here.Remember, when lending your capital is at risk – please read the warnings on our Home, Lend and Frequently Asked Questions pages.
---
---