Crowdfunders' Co-Operation On SME Funding A Welcome Move

---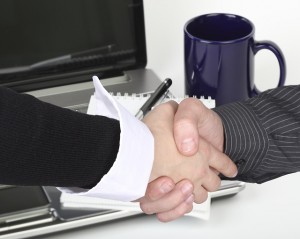 Our friends at AltFi report on a link between a major peer-to-peer crowdfunder, RateSetter and the Angel-led equity crowdfunder, SyndicateRoom. AltFi editor Ryan Weeks highlights a innovative tie-up between these two major players – and it's a move that we very much welcome at Money&Co. See a panel discussion here.
Back in October we were pleased to be a sponsor of an Another Crowd a conference on alternative funding, and the seeking of new solutions to old problems. The lead sponsor, Cubism Law, helped us all – including Money&Co., Archover, Venture Founders, and Crowdnetic – prosecute a line of forensic enquiry as to when in a small company's life it's more appropriate to seek debt or equity funding.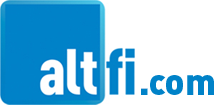 Our point is that crowdfunding is part of alternative finance initiative which is seeking to address the failures of mainstream finance. Our market is expanding rapidly, and it behoves us all to co-operate to expand alternative finance further.
So well done to RateSetter and SyndicateRoom. Let's see some more of this in alternative finance – if we don't fund small companies, the banks certainly won't.
Here's an extended excerpt from the full AltFi piece:
"Peer-to-peer lending platform RateSetter has entered into a unique referrals partnership with angel-led equity crowdfunder SyndicateRoom.
"The two alternative finance platforms will now refer businesses to one another depending on the specific funding requirements of those businesses. The broad intention of the scheme is to ensure that growing companies have easy access to "appropriate" financing options.
Between them, RateSetter and SyndicateRoom will be able to service a far broader section of the business lifecycle than either platform could individually. The dream scenario, we suspect, is that businesses that begin by taking on equity money at SyndicateRoom will in time develop to the point that a debt-based solution makes sense, which is when RateSetter comes in. The collaboration is - as far as we're aware - the first to have been forged between a marketplace lender and an equity crowdfunder in the UK.
"The tie-up is another reflection of the increasing importance of business lending at RateSetter. The platform - which initially lent solely to consumers - published an update in November last year, which revealed that 40% of its outstanding loan book was then comprised of loans to businesses (30% in commercial loans and 10% in property loans)."

We have facilitated loans of some £7 million at Money&Co. since launch. The average return achieved by Money&Co. lenders is over 9.1 per cent. But please be mindful of the risks associated with P2P (see FAQs) as well as the good returns to be had: See here the latest of several articles (links to earlier pieces are embedded in this one).
SMEs with at least three years' filed accounts and a strong track record of profitability who are looking to borrow from Money&Co. should click here. Facts and tips about crowdfunding in general are available by reading our knowledge hub, here.
To learn more about getting good returns on capital potential lenders should click here.Remember, when lending your capital is at risk – please read the warnings on our Home, Lend and Frequently Asked Questions pages.
---
---