Rates And Rewards Are Better - But Are P2P Crowdfunders Worth it?

---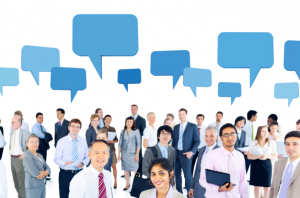 We offer a reprise of a recent BBC report: "New lenders may struggle to prise customers from traditional banks even though their borrowing and lending rates can often be much better, research from the BBC suggests.
"Borrowing money from a peer-to-peer lender or changing currency with an online firm can be cheaper. But the lure of free bank accounts, and hidden risks associated with peer-to-peer are muddying the waters. And, for customers without debts, old-fashioned banks may come out on top.
"Meanwhile, these traditional banks also have an eye on the competition.
"Alternatives to bank loans come in the guise of peer-to-peer lenders, who connect lenders with borrowers directly.
"That means you can earn a better rate of interest, but there is no expensive pile of capital owned by bank share holders to bail you out if borrowers default.
"BBC research suggests that while borrowing from a peer-to-peer lender may cost less, who to deposit your cash with [sic] for the best return is less simple.
"A £2,000 peer-to-peer loan typically costs £7 to £27 a month compared with as much as £123 for a bank overdraft or £50 with a credit card."
See one of our own analytical article, cross-referencing many others - examining risk, yield and access.

Meanwhile, what does the EU referendum mean for business? See Money&Co.'s CEO Nicola Horlick's thoughts on the matter.
---
---