Banks May Struggle To Join FinTech Revolution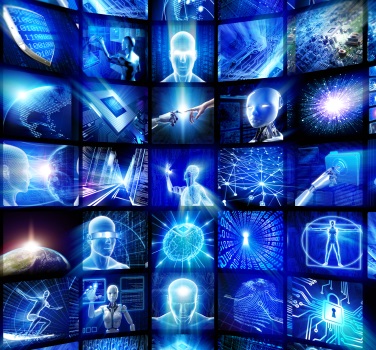 UK banks and mainstream finance in general have been much criticised – and often rightly so – for failing to lend to small businesses. Standard criticisms include a lack of agility, laborious process, and an inability to innovate and assess a business risk on the merits presented by the borrower.
The banks have certainly expressed earnest intentions – and have offered to supply liquidity and generally tried to link up with the revolution in financial technology (FinTech) in general and peer-to-peer (P2P) business lenders such as Money&Co. in particular. Links between Funding Circle and Santander, and general overtures made by Royal Bank of Scotland and Lloyds Bank (which is keen to lend to SMEs, with relatively modest results) spring to mind.
However, author and journalist Matthew Lynn argues that banks won't be able to join the FinTech boom – mainly because of an entrenched culture that runs counter to innovation: "It is not hard to see why so many entrepreneurs and venture capitalists are rushing into the space. The internet is very good at ripping out the middlemen, and there is probably no industry with more of those, and better paid ones, than finance," writes Matthew. He cites a recent report on world retail banking from consultants, Capgemini.

"From basic banking, to lending, to financial advice and broking, financial companies have charged high prices for what are often fairly standard tasks. There will be some big winners in the years ahead, There are already 24 with valuations of more than a $1bn, and the Chinese peer-to-peer lender Lufax was valued at an extraordinary $19bn earlier this year. Even more seriously, customers seem to like them. The Capgemini study found that 80pc of customers said that they had had good customer service from a fintech company – not the kind of numbers reported for the traditional players."
The full Telegraph article is available here. The Capgemini report is available here.
Loan Latest & Risk Commentary
Here's the latest on our own efforts to help SME funding at Money&Co. The current B+ rated loan offering from JFG Limited, is now in receipt of bids for more than 70 per cent of the £307,000 sought by the borrower. The loan has an indicative gross yield of 9 per cent. Bids for the loan show a current average of 9.7 per cent at the time of writing.
Prospective lenders should bear in mind that more expensive offers of funds will be knocked out by cheaper ones, should the loan be filled ahead of deadline. The borrower also has the right to decline an offer of credit. The loan has a lifespan of 60 months.
Bear in mind that capital loaned is at risk. Read the warnings on site in Lend, our Home Page, FAQs and elsewhere.
---
---