FinTech Banking Challenge Comes Under Scrutiny

---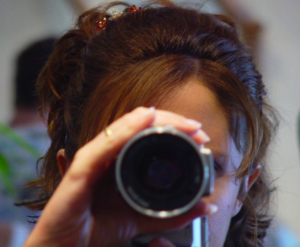 It's always good to have an alternative view. Especially if the alternative view questions whether the "alternative" is really an effective alternative.
Below, we run an extract from a blog by Chris Skinner, one of the most authoritative and interesting commentators on alternative finance. Here, writing on the specialist alternative digital currency platform, Brave New Coin, Chris asks just how big a challenge alternative finance, or FinTech, really presents to the mainstream banks.

"We might look at the new players – Zopa, Prosper, Lending Club, SoFi – and say that the credit marketplaces will disintermediate the hell out of banks; and we may wish that the world would move in the same direction as China and Africa where the Alibaba's, Tencent's and M-PESA's can create whole new ways of doing banking; but it isn't going to happen.
"I would love to believe it would happen but the more that banks get disintermediated, the more they adapt and change. They have the luxury of time to adapt and change because the regulators step in and try to work out what model of banking is being impacted by the change demanded of the disintermediator.
"Eventually, the disintermediator finds themselves subject to so many rules and restrictions that they either have to partner with a bank to maintain liquidity or go out of business (or so it seems)."
The full text is available here.

Loan Latest & Risk
At Money&Co. our part of the FinTech world is to bring individuals seeking good returns on capital together with carefully vetted SMEs seeking funds for growth. We're confident we're a genuine and viable alternative source of funding for our borrowers.
The current B+ rated loan offering from JFG Limited is now in receipt of bids for more than 92 per cent of the £307,000 sought by the borrower. The loan has an indicative gross yield of 9 per cent. Bids for the loan show a current average of 9.7 per cent at the time of writing. The loan closes in three days.
Prospective lenders should bear in mind that more expensive offers of funds will be knocked out by cheaper ones, should the loan be filled ahead of deadline. The borrower also has the right to decline an offer of credit. The loan has a lifespan of 60 months.
Bear in mind that capital loaned is at risk. Read the warnings on site in Lend, our Home Page, FAQs and elsewhere.
---
---