Goldman's GS Bank Move Asks Questions Of Crowdfunders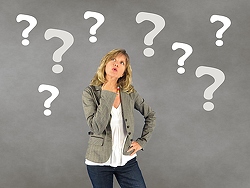 News reaches us via our friends at Crowdfundinsider of a new step in the implementation of Goldman Sachs' previously announced plan to start a peer-to-peer (P2P) lending operation.
The giant US investment bank's move speaks to two recurring themes in P2P. Is P2P going mainstream?
And how do we keep the crowd – ie, individuals, not big banks – in crowdfunding?
Here's what Crowdfundinsider has to say: an excerpt follows, with the full text here.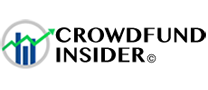 "Last year Goldman Sachs revealed its intent to push into the marketplace / peer to peer lending sector. While a growing number of traditional financial firms are partnering with more agile, fintech startups – Goldman decided to strike out on their own.
"This past week, Goldman announced that Goldman Sachs Bank (GS Bank) has acquired  the online deposits held by GE Capital Bank. The total was estimated at $16 billion…
"It is interesting to note that GS Bank offers a 1.05% yield on deposits, differentiating its service from many of its peers that just seem to charge high fees. So will the retail masses be enticed to shift their deposits to the investment banking legend?"
Regular readers will know we've opined on the mainstream issue several times. And we happen to believe it's a good idea to keep the crowd in crowdfunding. It will be interesting to see the long-term effect of the influential Goldman Sachs' incursion into the P2P market.
Risk & Loan Latest
Meanwhile, there's more progress on our current B+ rated loan offering from JFG Limited. This is now in receipt of bids for more than 98 per cent of the £307,000 sought by the borrower. The loan has an indicative gross yield of 9 per cent. Bids for the loan show a current average of 9.7 per cent at the time of writing. The loan closes in two days.
Prospective lenders should bear in mind that more expensive offers of funds will be knocked out by cheaper ones, should the loan be filled ahead of deadline. The borrower also has the right to decline an offer of credit. The loan has a lifespan of 60 months.
Bear in mind that capital loaned is at risk. Read the warnings on site in Lend, our Home Page, FAQs and elsewhere.
---
---