Is Funding Small Businesses A Zero-Sum Game?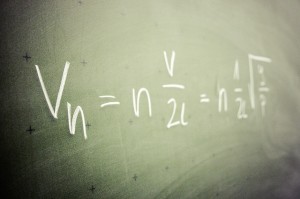 Our friends at CityA.M. run an opinion piece which argues that equity crowdfunding might replace the London Stock Exchange's junior market, AIM. Equity crowdfunding, remember, is typically for start-ups and companies much younger than the more mature businesses that Money&Co. lenders advance money to.
Here is an extract from the article: "The growth of [equity] crowdfunding is impressive. Last year, the total value of all investments increased by 295 per cent, from £84m in 2014 to £332m. Moreover, the average age of companies raising on crowdfunding platforms has increased to 3.32 years, showing a widening appeal that extends beyond very early stage startups.
"If this market grows at a similar rate this year and Aim fails to reverse its downward trend, alternative finance will overtake the London Stock Exchange's junior market.
"Even the argument that Aim offers more protection for investors is redundant, with one of its biggest supporters recently commenting on what a jungle it can be when it comes to finding the right stocks to back."
The full piece can be read here.
 Loan Auction Close & Risk Factors
There has been excellent progress on our current B+ rated loan offering from JFG Limited. This is now in receipt of bids for 100 per cent of the £307,000 sought by the borrower. The loan has an indicative gross yield of 9 per cent. Bids for the loan show a current average of 9.2 per cent at the time of writing. It's still possible to bid and knock out more expensive offers of credit. The loan closes tonight at 9pm tonight.
Prospective lenders should bear in mind that more expensive offers of funds will be knocked out by cheaper ones. The average yield has dropped from 9.7 per cent to 9.2 percent as a result of this auction process.
Bear in mind that capital loaned is at risk. Read the warnings on site in Lend, our Home Page, FAQs and elsewhere.
---
---