Crowdfunders' 'Problem' A Good One To Have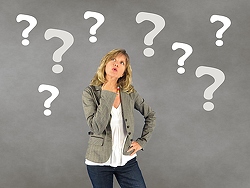 Digital natives – the kids who grew up with an iPhone as entertainer-cum-babysitter – would call it a "First-World Problem".
The problem, according to an article by Gary Dushnitsky, an associate professor of strategy and entrepreneurship at London Business School, belongs to the crowdfunding sector of FinTech. And what do crowdfunding firms such as Money&Co., a peer-to-peer business lender, have to worry about? The academic's argument is that banks and other institutions will move in, wholesale, to the crowdfunding market and dominate it.
That's very much a First-World Problem in our opinion, as the early days of crowdfunding have arguably been characterised by quite a lot of fear and loathing from the big players.
Here is an extended excerpt of Mr Dushnitsky's CityA.M. article, with the full text available here.
"While the crowdfunding industry is still very much in its infancy, an increasing number of firms are starting to view it as a valuable business opportunity, a way of raising money in-house, or as a means of diversifying their business.
Of all these non-traditional crowdfunding platform operators across Europe, our research finds that 24 per cent are traditional financial institutions, 30 per cent are not-for-profits and 46 per cent are firms in non-financial sectors.
Platforms will, therefore, not only need to monitor competition from existing crowdfunding operators, but also from organisations like large banks entering the business.
That group finds it much easier to enter the market and navigate the regulatory minefield involved in building a crowdfunding platform.
"They have accumulated resources, such as legal expertise, making them much more likely to stay the course than smaller startups that don't always have these skills readily available.
Larger incumbents also find it easier to scale up. Again this is down to resources and capital. If more enter the crowdfunding market in the coming years, which is very likely, platforms could eventually find themselves being outnumbered. They will have a tough fight on their hands to keep market share."
Loan Pipeline & Risk
Following the success of our recent £307,000 offering (B+ rating, average yield 9.2 per cent), we will be catering to the strong demand from Money&Co. lenders with a new loan offering, just as soon as the final details are complete.
Meanwhile, registered users can buy loans and their income streams from other users by visiting the after-market in our Lend section.
Bear in mind, lending carries risk. Please read the warnings on our Home and Lend pages, and the FAQ section.
---
---