US Events To Have Modest Effect On UK P2P Regulation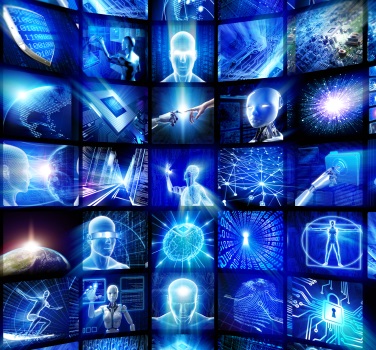 The financial media in the UK has been awash with the potential ramifications of the departure of senior executives from Lending Club, the biggest peer-to-peer (P2P) crowdfunder in the United States.
One of the most comprehensive articles comes from Reuters. We reproduce an extended excerpt below: "Britain has one of the biggest peer-to-peer or P2P lending sectors in Europe… Barely a decade old, the UK sector has loaned 6.4 billion pounds so far: tiny compared with the high-street banks, but offering small companies and individuals an alternative source of cash to put business ideas into practice.
"Sector officials said on Tuesday they were watching how events at Lending Club unfold, saying the news pointed to an isolated matter involving an institutional customer rather than a systemic flaw affecting many small investors, which would trigger regulatory change… platforms in Britain say they are already regulated comprehensively…
"Lawyers and industry officials said that, in the United States, Britain's Financial Conduct Authority has pioneered specific rules for P2P lending platforms, which need authorisation by the watchdog.
"'The regulatory regime established in the UK by the FCA for marketplace lending platforms is the only one in the world which has been designed specifically for our business model,' Samir Desai, head of Funding Circle, Britain's biggest P2P lender, told Reuters.
"The United States and other countries regulate P2P under existing consumer and business lending rules fashioned for banks and other lenders.
"The two-year-old FCA rules require a platform to fully explain the level of risk in an investment, said Jean Price, counsel at Linklaters law firm.
"'If firms are abiding by the FCA rules and guidance, what happened at Lending Club shouldn't happen here. Lenders should be made aware of the specific nature and risks of entering into a P2P agreement,' Price said.
"Apart from specific rules for P2P lending, the FCA also has overarching conduct of business and client best interest rules, Price said.
"If a platform went bust, lenders could get redress for unsuitable advice from Britain's Financial Services Compensation Scheme. The Financial Ombudsman can also hear complaints from borrowers and lenders against a platform, and award compensation. The FCA itself had no comment.
"But few expect any knee-jerk reaction from regulators in response to Lending Club unless any deep-rooted industry-wide problems are uncovered.
"Policymakers are keen to see P2P and other parts of the fledgling "fintech" sector create jobs and take on the banks that have long dominated consumer and business lending.
"Britain's government even launched an "Innovative Finance" savings product last month that allowed investors to put money into P2P lending tax-free.
"For now, the FCA says it is struggling to keep up with the number of applications from P2P lenders, and is currently ploughing through more than 80."
For basic facts and tips on crowdfunding in general and P2P in particular, see our Knowledge Hub. This contains a series of short expositional articles that explain the benefits and the risks of lending money to borrowing companies via crowdfunding.
---
---