SME Alternative Funding – Key Questions Answered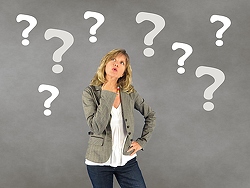 Are you looking for funding for your business? Growth Business offers a primer to small and medium-sized enterprises (SMEs) looking for alternative finance. It's a clearly written article, with sensible commentary in it. We reproduce excerpts below, with glosses for SMEs looking to get funding via our own platform.
For detail of how we bring individuals looking for a good return on capital together with businesses seeking funding for growth, see our Frequently Asked Questions and Lend and Borrow pages. Lenders should bear in mind that capital loaned is at risk, and read the warnings on site.
"With all the statistics out there about the growth and availability of alternative finance, it's clear that most SMEs aren't pursuing it as an option. Surveys indicate that they don't understand the platforms, and with the sheer number of types, you can't blame business owners for being confused.
"But AltFi – or non-bank lending, if you prefer – has been both safety net and growth enabler for thousands of UK businesses, so it should be on your funding radar. If you're managing expenses wisely and being smart about growth, you're already on the ball. So what should you look for and how can you maximise your chances of getting funded?"
"Although the application process for many funding schemes is relatively straightforward, you still don't want to be turned down, so know a few things going in.

You start with a better chance if you've been trading for at least 12 months (startup capital and incubation are another topic), even if you aren't showing a profit. Pay to have your accounts audited – not all funders ask for audited accounts, but you will look your best if you have them. Smallbusiness.co.uk has a handy list of other terms you're likely to encounter when researching AltFi.
We require three years' audited accounts and a strong track record of profitability. The average age of our borrower companies is over 12 years.
Have at the ready your business and marketing plans, as well as anything else that will demonstrate the thought you've put into developing your company. Do you use expense management software or other cloud-based tools that make your business run efficiently? You never know what a potential funder might want to see, but you can bet they want to know you are serious about making a go of it. Remember that in peer-to-peer schemes, the investors are savvy businesspeople themselves.
Borrowers would do well to make a video and keep telling their story on their own site, on Twitter, Instagram and Facebook. Many of our lenders are financially sophisticated individuals, but many aren't.
Be prepared to sign a personal guarantee. Some lenders will happily provide affordable financing without collateral, but they want signed guarantees from one or more directors. They can go after your personal assets if you don't pay up, but also they are counting on your personal commitment to the success of your business.
Money&Co. does not require a personal guarantee. But they do help. 
Consider applying for funding before you think you might really need it. This will help keep you from feeling desperate for cash at application time, which never creates a good set of conditions.
If this means "plan ahead', we agree.
Raise red flags if you need to. No one likes to admit that their business is struggling – there is a lot of stress and emotion involved – but if you see the writing on the wall, contact your lender sooner rather than later. If necessary, they can help you sort out a new payment plan, but even if you don't need immediate help, you're at least signalling that you are trustworthy, which could help you later on with an account manager if things don't turn around.
Very good advice. We believe that we have the most conservative risk-analysis process in the market, and have had no loans default. But if this were ever to happen, communication is most certainly very important.
---
---