Is P2P Good Or Bad? Depends How You Think…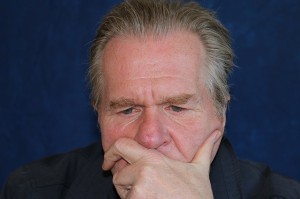 To quote Hamlet: "There is nothing either good or bad, but thinking makes it so."
So we should perhaps view the recent comments of the US investment bank, Morgan Stanley, with a slightly cocked head. The bank takes a very positive view of P2P in a recent Forbes article, which asks whether peer-to-peer (P2P) lending might replace bank lending:
"P2P lenders have leveraged low operating costs, minimal regulations, Big Data and technology streamlined for a mobile generation to mediate terms between everyday borrowers who want quick access to cash and the lender-next-door starved for yield. It's a fast-growing financial model, with global variations, that some have predicted could upend the traditional banking industry. Right now, however, it is attracting institutional investors, as well as big banks eager to learn how to become more agile.

"These days, 'marketplace lending' is a more fitting term for this evolving business. "The fastest growing marketplace platforms are not really peer-to-peer but institutional investors partnering with tech platforms to cherry-pick borrowers, often with offline marketing," says Smittipon Srethapramote, who covers the North American payments industry at Morgan Stanley."
"In the US, marketplace loan origination has doubled every year since 2010, to $12 billion in 2014. Meanwhile, the trend is playing out globally, notably in Australia, China and the UK. All-told, such lending could command $150 billion to $490 billion globally by 2020."
Great stuff – but bear in mind, Morgan Stanley wants to make money out of taking P2P lenders to market and generally by selling them advisory services.

Then again, we note a startlingly negative piece on the P2P sector in The Daily Mail: "In the past few weeks, Zopa, the pioneer of this type of website, has revealed it will offer loans to people buying mobile phones.
"Peer-to-peer deals are risky because investors' money can be lost if the deal goes sour.
"The Treasury Select Committee is concerned that savers may not realise the dangers.
"Its chairman, Andrew Tyrie, has written to the chief executive of the City regulator asking it to consider stricter rules on peer-to-peer."
Would it be to the advantage of the Mail to support the powerful banking sector? We couldn't possibly comment. Other than to say, when considering whether P2P is good or bad it depends how you want to think about it – and that now more than ever, it's very important to deploy careful credit analysis in P2P lending.
We have a new offering coming soon.
Our loans are only offered if our borrowers are free of all other debt, and have a track record of sustained profit. Moreover, Money&Co. takes a charge on the assets of the company, which is exercisable if a borrower defaults. The relevant assets could then be sold and used to reimburse lenders. As yet, after two years' trading, no borrowers are in default. See our recent article on Money&Co.'s conservative attitude to vetting deals.
That said, remember that when lending, capital is at risk. Please see risk warnings on our Home, Lend and FAQ pages and elsewhere on this site.
---
---