The Week In Crowdfunding: A Dozen Essential Reads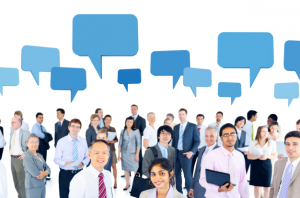 Hello and welcome to a new weekly feature. Our director of content and communications briefs Money&Co.'s executive team every day on the most important stories in crowdfunding, small-business funding, and alternative finance. Below we offer his distillation of the most interesting "must-read" stories of the week.
The stories are broken down by geographic area (UK, US, International) and by sub-sector (general crowdfunding, SME funding, alternative finance, peer-to-peer – P2P- crowdfunding [which is what we do], equity, and projects.
We offer the occasional excerpt – always making sure that we don't reproduce any more than might be deemed "fair use" – and encourage readers to click on the links and go to the original sites, and if relevant and necessary, subscribe.
1. UK – Crowdfunding
InvestingZone's Jean Miller looks at mergers and joint ventures in mainstream finance and crowdfunding.InvestingZone recently merged with corporate finance house, Acceleris.
"Demand in the crowdfunding sector has grown on a huge scale in recent years. Total transaction volumes increased by 85 times between 2012 and 2015, from £3.9m to £332m, according to Nesta. But the industry still has a long way to go.
How platforms have developed in recent years, in line with increasing demand and the different types of investors moving into the crowdfunding space, can be used to predict how they are likely to change to accommodate different investment strategies in the near future.
Early crowdfunding projects began with so-called donation platforms, enabling people to back startups with innovative ideas. These were not investments: backers were more likely to be incentivised with a prize or a prototype of the product, rather than a return on equity."
 2. UK – Equity
VentureFounders' James Codling writes in CityA.M. on the need for a founder investor in equity raises.
"As the alternative finance market matures, I am seeing more and more businesses that have raised capital through crowdfunding platforms struggling to fill their funding requirements in follow-on rounds. In the main, these are businesses that are starting to see market traction and are looking to raise capital to help them to scale up.
So why are they struggling? The answer appears to me to be twofold.
First, too many investors with too small a stake in the business means there is no supportive force driving the fundraise forward.
Second, many crowdfunded businesses are terrified of doing a down round given the publicity around their fundraises. The artificially high valuations we have seen companies achieve from the crowd simply don't stand up to proper due diligence when more sophisticated investors are looking to get involved.
While there is no doubt that the crowd is a powerful tool for accessing finance, entrepreneurs planning to genuinely scale their business should not underestimate the power of having one or a number of supportive and experienced lead investors, with deep pockets, to re-invest in the multiple funding rounds that will be required. Be it an angel, family office or VC, these investors are able to leverage their expertise and/or network to give the business the best possible chance of success.
Simply using the crowd as a tool to achieve a short-term valuation boost without consideration of the longer-term funding needs of the business could in fact jeopardise the company's ability to scale in the future."
3. UK – Equity
Proactive Investors reports on Syndicate Room's pursuit of "the passive investor".
"Investor-led crowdfunding platform SyndicateRoom has launched a new Enterprise Investment Scheme (EIS) fund designed to bring a portfolio approach to investment in early stage companies.
Most investment advice stresses the need to diversify one's portfolio, and this is especially pertinent when backing early-stage companies, where it is often necessary to kiss a lot of frogs before finding a prince.
SyndicateRoom's Fund Twenty8 will assist in the portfolio allocation process, by harnessing technology to make investment decisions. The fund was based on, and named after, industry research into early stage investment performance that indicates "business angels" and venture capital investors can generate internal rates of return, on average, in excess of 20% a year.
Each of the deals on SyndicateRoom's platform is led by a business angel, venture capitalist (VC) or another experienced lead investor. The fund then automatically tracks and matches the investments made by SyndicateRoom members in these deals, to deploy capital."
4. UK – Equity
Crowdfundinsider reports good figures from newcomer, Growthdeck: "Investment crowdfunding platform Growthdeck has announced it has raised £1 million in seven weeks of operation. The bulk of this amount came from Pinkster Gin. Growthedeck said that at ten weeks that number now stands at £1.5 million and is indicative of solid growth.
Growthdeck has positioned its platform as offering investments in more established UK businesses. They also prefer sophisticated or high net worth investors and have pegged their minimum investment level at £ 1000 unlike many other platforms that have a lower minimum."
5. UK – SMEs
Alan Mak MP announces a new all-party group on entrepreneurship in Politics Home.
"This cross-party group of MPs will act as bridge between entrepreneurs and policymakers, "making sure the voice of entrepreneurs is heard loud and clear in Parliament," as Business Secretary Sajid Javid MP will say at our inaugural event this afternoon.
In our first year we'll focus on four key policy areas: tax reform, exporting, enterprise education and female entrepreneurship. We'll also conduct regular surveys of entrepreneurs to uncover their policy views, in partnership with The Entrepreneurs Network, our Secretariat.
Britain already has one of the most pro-entrepreneur policy environments in the world. Our 20% corporation tax rate is the lowest in the G20 and set to fall further still. We encourage investment in start-ups with an array of tax incentives, including the very successful Seed Enterprise Investment Scheme (SEIS) & the Enterprise Investment Scheme (EIS). Through the Entrepreneur Visa scheme we welcome founders with high-growth businesses from around the world, whilst the Government's Sirius programme, run by UK Trade and Investment (UKTI) helps international graduates with outstanding business ideas set up in Britain. Government-backed Enterprise Zones also offer companies incentives such as reduced taxes to help young businesses in Britain's thriving regions, from the Northern Powerhouse to the vibrant south coast.
However, we can't rest on our laurels, and our APPG will examine how we can strengthen the current regime."
6. UK – P2P
The Innovative Finance ISA organisation says that the launch of the new IFISA has left the product in limbo.
"After a much anticipated launch of the Innovative Finance ISA on April 6th 2016, the practical and regulatory nature of this new tax-free wrapper has proven harder to implement than expected. While many peer to peer lending platforms announced prior to April 6th that there would be delays, few expected that the IFISA would still elude the largest lenders 2 months on from the official launch.
Two of the major UK P2P platforms, RateSetter and Funding Circle, have yet to provide a clear indication as to when their ISAs will be available.
The IFISA is a new tax-free wrapper for peer to peer loans that has similar rules and limits as the existing Cash ISA and Stocks & Shares ISA. However, the risk profile of holding an Innovative Finance ISA varies greatly depending on a number of factors and peer to peer lending carries its own unique risk as an investment. Learn more about IFISA risk in this article."
7. UK – FinTech
Computer Weekly reports on a booming market:
"The digital revolution has finally hit financial services. The UK financial technology (fintech) industry is worth around £20bn a year – and the sector is booming.
Startups are beginning to challenge the UK's large, establish banking institutions and regulations are helping to break down the barriers to entry in the market."
8. US – Crowdfunding
This, from Wired, reads like a plot line from 2001 A Space Odyssey or the Terminator series…
"THE DECENTRALIZED AUTONOMOUS Organization is a venture capital firm, like Andreessen Horowitz or Kleiner Perkins. It chooses new ideas and businesses to invest in. But the DAO isn't run by rich white Silicon Valley dudes. It's run by a network of machines that operate according to the same basic principles that drive the bitcoin digital currency. If you put money into the DAO, these machines let you vote on which new ideas it should invest in. The more money you put in, the more votes you get.
By the time the deadline for investing in the DAO arrived late last month, about 10,000 people had anonymously poured more than $168 million into this new online creation. That makes it the largest crowdfunded project ever. Now, it's time for the DAO to start accepting pitches for all those anonymous people to vote on, bringing a new kind of democracy to the iconic flavor of capitalism that delivers so much modern technology.
Just one problem: So far, all the pitches are suggestions for changing the DAO."
9. US – P2P
Morgan Stanley showcases its positive thinking on P2P in Forbes.
"P2P lenders have leveraged low operating costs, minimal regulations, Big Data and technology streamlined for a mobile generation to mediate terms between everyday borrowers who want quick access to cash and the lender-next-door starved for yield. It's a fast-growing financial model, with global variations, that some have predicted could upend the traditional banking industry. Right now, however, it is attracting institutional investors, as well as big banks eager to learn how to become more agile.
Global Reach and Growth
These days, "marketplace lending" is a more fitting term for this evolving business. "The fastest growing marketplace platforms are not really peer-to-peer but institutional investors partnering with tech platforms to cherry-pick borrowers, often with offline marketing," says Smittipon Srethapramote, who covers the North American payments industry at Morgan Stanley.
In the US, marketplace loan origination has doubled every year since 2010, to $12 billion in 2014. Meanwhile, the trend is playing out globally, notably in Australia, China and the UK. All-told, such lending could command $150 billion to $490 billion globally by 2020."
10. International – AltFi
Equities.com on the Asian market:
"Asia is the largest single market in the world — China's alternative finance market alone grew from USD $5.56 billion in 2013 to $101.7 billion in 2015. Calling this rise meteoric wouldn't be overstating much, and it isn't so surprising considering that China also has the world's most connected population.
The report questions how best to nurture this growth to create a sustainable ecosystem, and countries are opting for different approaches. Some create bespoke rules for online finance, while others apply existing regulations. The true socio-economic impact of online alternative finance is yet to be seen, but it's clear that it is broadly felt, and will continue to be for some time.
Chinese alternative investors don't rely on institutional lending to the same extent that other alternative finance marketplaces do. According to the report, alternative lenders and investors have acted quickly to fill the gap left by institutional investors by expanding the range of online financing services, leaving banks in the dust in fields like such as consumer credit, cars, education and training, as well as Small and Medium-sized Enterprise (SME) financing."
11. International – Crowdfunding
Tech in Asia reports on moves to stimulate the crowdfunding market.
"The Monetary Authority of Singapore (MAS) is the grand czar of what's possible and what's not when it comes to money in the city-state. As arbiters go, it seems to be down with the times. Yesterday it announced it wants to make access to securities-based crowdfunding easier for startups and small- and medium-sized enterprises (SMEs)."
12. International – Regulation
Think Advisor reprises a KPMG report:
"Regulators around the globe are increasing their supervisory and monitoring resources, both generally and specifically in relation to investment management, KPMG said in a new report.
Since the financial crisis, regulators have become more prescriptive, focusing on investment managers' conduct and behavior."
---
---