SMEs Are Good To Grow...

---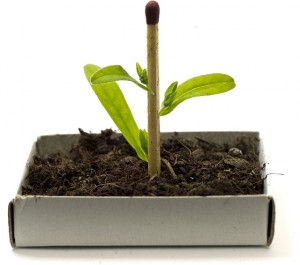 Growth for small and medium-sized enterprises (SMEs) is what we are all about. We bring individuals seeking a good return on capital together with SMEs seeking funding for growth.
Our friends at Growth Business offer an overview of the UK's SME scene, including some sectors it sees as particularly strong:
"Tech firms are increasing at rates not seen since the global financial crisis. In 2014, the number of new IT SMEs hit a high of 25,250 – higher than in 2007. Still, it's not quite like the Dotcom bubble when the IT SME industry went from a boom of 18 per cent per year to a dramatic 56 per cent cut in numbers with the loss of almost 59,000 enterprises. IT seems to be a much more mature industry these days – growth in numbers averages 333 SMEs per year, and average turnovers have remained steady since 2007 at just under £800,000 per SME.
"Consumer electronics SMEs seem to be suffering at the hands of the big boys. Although the boom in tech has been great for consumers, the number of SMES has contracted by a huge 46 per cent. For those businesses still left, the news is much brighter – revenue has increased by 67 per cent per enterprise over the same period – an average of £50,887.
"Finance SMEs have grown slowly but steadily – and are on the rise. The annual increase in finance businesses is about 0.37 per cent per year over the last two decades. But since the recession, finance SMEs have been growing more quickly, with 2,070 new businesses born in 2014 – more than double the 905 created in 2004 – and they are working longer hours as well."
The full article is available here.

One of the first new offerings on site will be an old-fashioned financial services company. Our boffins in credit analysis tell us the button will be pushed on this one next week.
Our loans are only offered if our borrowers are free of all other debt, and have a track record of sustained profit. Moreover, Money&Co. takes a charge on the assets of the company, which is exercisable if a borrower defaults. The relevant assets could then be sold and used to reimburse lenders. As yet, after two years' trading, no borrowers are in default. See our recent article on Money&Co.'s conservative attitude to vetting deals.
That said, remember that when lending, capital is at risk. Please see risk warnings on our Home, Lend and FAQ pages and elsewhere on this site.
---
---