Bank Property Lending Dwindles As Crowd Comes Into Play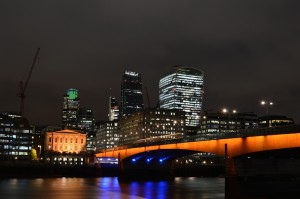 We facilitate loans, secured against the assets of the borrower, a small or medium-sized enterprise (SME). Property is not necessarily part of the asset mix against which we take a legal charge, but it can be. So developments in peer-to-peer (P2P) crowdfunding from the sub-sector that secures loans specifically and exclusively against real estate are always of interest.
Today offers an interesting tale from the property crowdfunding sub-sector, and it comes from one of our favourite journals. CityA.M. reports on the impact of alternative financing, including P2P crowdfunding, on the property market:
"UK banks have halved their lending to property developers over the past two years, in an effort to de-risk their balance sheets.

"According to new data from peer-to-peer property funding platform Saving Stream, bank loans to property developers fell from £32.5bn in April 2014 to £14.9bn in April 2016.
"Meanwhile, alternative financing options have entered the mainstream, as property developers seek new sources of capital.
"Since the 2008 financial crash banks have been under increasing pressure to de-risk their balance sheets and reduce their debt exposure in order to meet new capital holding requirements.
"According to Saving Stream lending against property development is still viewed as a 'speculative' investment by many risk-averse banks.
"By contrast, large debt funds are able to step in with financing offers for big property developments, while peer-to-peer lenders can offer favourable terms for small and medium sized developments.
"Furthermore, peer-to-peer investors are able to benefit from higher investment returns which are no longer available through banks."
Loans & Risk
We will be putting up a major new loan offering this week. Our credit-analysis team is currently finalising the details of the loan. 
Our loans are only offered if our borrowers are free of all other debt, and have a track record of sustained profit. Moreover, Money&Co. takes a charge on the assets of the company, which is exercisable if a borrower defaults. The relevant assets could then be sold and used to reimburse lenders. As yet, after two years' trading, no borrowers are in default. See our recent article on Money&Co.'s conservative attitude to vetting deals.
That said, remember that when lending, capital is at risk. Please see risk warnings on our Home, Lend and FAQ pages and elsewhere on this site.
---
---