Can We Finally Fill £4.3bn SME Funding Gap?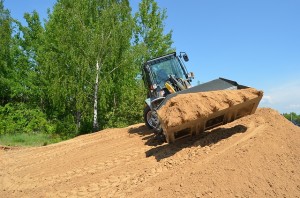 Today, we look at an old problem from a new perspective. The problem is, in a sense, the reason we exist – the small-business (or small and medium-sized enterprise, aka SME) funding gap, This gap, also known as the Macmillan gap, following research conducted on this very issue in the 1930s, is the difference between funds businesses would like to borrow and those that they are able to borrow.
It's an important topic. Don't just take our word for it. The World Economic Forum (WEF) calls it "a global issue worth addressing… [SMEs] account for more than half of the world's GDP and employ almost two-thirds of the global workforce. However, around the globe, SMEs often have one major pain point – dealing with their finances and ensuring appropriate funding.
"Appropriate access to funding remains one of the most critical ingredients for the success of SMEs. Over the past few years, a number of products and business models have emerged, catering to the needs of small businesses."

Another Crowd
Globally, the SME Funding Gap is $2 trillion, according to the WEF. 
In the UK, the SME funding gap is £4.3 billion, according to our own research (and the figures have changed depressingly little since then, the government's valiant efforts notwithstanding).
So the glaringly obvious question now presents itself, yet again: "How can we address – and maybe, even after all these years, actually fill – the SME funding gap?"
Here, we borrow from a forthcoming blog from the crowdfunding intelligence platform, Another Crowd. Co-written by the publisher and editor of the site, the blog asks whether the solution is already present. It may be there, an open secret waiting to be discovered, in the alternative finance sector. By this we mean equity crowdfunding, P2P business lending, invoice lending, and so on.
The thrust of the argument is that the money is here, but is not being applied where it's needed (or, if you prefer jargon, it's not being allocated optimally).
Louise Beaumont of GLI Finance diagnoses just such a problem in a recent piece in TechCity News – bank lending in particular doesn't reach SMEs who would spend it on activities that lead to growth, is the claim. She summaries research from the IMF and Funding Options, a consultancy: "Analysis conducted by the IMF in February this year highlighted that part of the problem could be because banks are failing to shift enough capital from inefficient businesses to those with clear growth potential – such as startups and SMEs. These types of businesses are being starved of funding with IMF estimates concluding lack of credit could be responsible for the 0.4% decline in UK productivity."
So the next question is how to improve the efficiency of SME lending – in practice, not just in theory? The forthcoming Another Crowd blog, to feature as a guest blog here, proposes some answers, based on solid research. We'll revisit this space tomorrow.
Loans & Risk
We will be putting up a major new loan offering this week. Our credit-analysis team is currently finalising the details of the loan.
Our loans are only offered if our borrowers are free of all other debt, and have a track record of sustained profit. Moreover, Money&Co. takes a charge on the assets of the company, which is exercisable if a borrower defaults. The relevant assets could then be sold and used to reimburse lenders. As yet, after two years' trading, no borrowers are in default. See our recent article on Money&Co.'s conservative attitude to vetting deals.
That said, remember that when lending, capital is at risk. Please see risk warnings on our Home, Lend and FAQ pages and elsewhere on this site.
---
---