Could 7% Cash ISA Re-Directs Be SME Funding Gap Solution?

---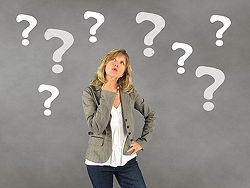 Yesterday, we identified the size of the small and medium-sized enterprise (SME) funding gap, using World Economic Forum data, and Money&Co.'s own research. The figure is around £4.3 billion.
A key question is how to improve the efficiency of SME lending - in practice, not just in theory. According to a forthcoming blog, the answer is right under our noses, and is all the more obvious following the launch of the Innovative Finance Individual Savings Account (IFISA) in April. IFISAs allow individual investors to hold peer-to-peer (P2P) loans within their tax-free wrapper.
As we've stated frequently in our Great Savings Robbery series of articles, the pubic settles for very low yields (often less than 1 per cent for cash deposits) on offer "for the £1.4 trillion (yes, a thousand times £1.4 billion) that Building Society Association figures show is lying around on deposit at banks and building societies".
A small percentage of that money is held in cash ISAs (earning modestly more – but still very little compared to the 9.1 per cent gross average earned by Money&Co. lenders)
According to figures supplied by HM Treasury for the last full year (2014-15) there were ten million Cash ISAs taken out in that year, and an additional 2.7 million stocks and shares ISAs.??? The total amount subscribed to Cash ISAs was £60 billion.??? That means the UK's SME Funding Gap if the equivalent of slightly more than seven percent of the funds UK taxpayers put into Cash ISAs.
In other words, if one in fourteen average investors could be persuaded to put their Cash ISA money into an alternative finance vehicle, specifically a P2P loan-invested IFISA, the SME funding gap would be closed entirely.
Now, how do we go about persuading investors to do that? More on this topic, later.

Loans & Risk
We will be putting up a major new loan offering this week. Our credit-analysis team is currently finalising the details of the loan.
Our loans are only offered if our borrowers are free of all other debt, and have a track record of sustained profit. Moreover, Money&Co. takes a charge on the assets of the company, which is exercisable if a borrower defaults. The relevant assets could then be sold and used to reimburse lenders. As yet, after two years' trading, no borrowers are in default. See our recent article on Money&Co.'s conservative attitude to vetting deals.
That said, remember that when lending, capital is at risk. Please see risk warnings on our Home, Lend and FAQ pages and elsewhere on this site.
---
---