Brexit: A News Briefing For Anyone Just Landed From Mars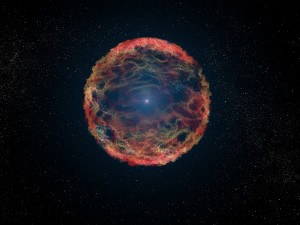 There's only one news story this week, of course – Martians have invaded Earth. OK, we're kidding. And if you hadn't worked that one out, you've probably been living on Mars yourself these last few days.
Here's Money&Co. CEO Nicola Horlick's blog reaction to the Brexit victory in the referendum:
 "There are no immediate implications for Money&Co. as a result of the vote to leave the EU. However, there will be uncertainty surrounding the future of companies that export to the European Union as it is unclear as to whether we will continue to have access to the single market.
"Within our current loan book, there are a couple of companies that do have exposure, but we had already factored in the risk of Brexit when we did our initial analysis. Going forward, we are unlikely to lend to companies that have a significant exposure to Europe whilst the uncertainty persists."
Other statements from the peer-to-peer (P2P) business lending crowdfunding sector reflect measured caution. Alliance News carries a statement from Funding Circle that Brexit volatility will not be "a major hit" to its income fund. "Funding Circle SME Income Fund Ltd, a London-listed closed-ended fund set up to invest in loans originated through Funding Circle, the peer-to-peer lending marketplace, on Friday said it does not expect the foreign exchange market volatility following the UK's vote to leave the European Union to have any major effect on its net asset value.
"In a statement, the company said it hedges its dollar and euro exposure back to the pound sterling. 'Accordingly, the board does not expect the volatility in the foreign exchange markets as a result of the UK's decision to leave the European Union to materially impact the company's NAV,' the company said.
Financial Reporter carries more P2P industry views: "The peer-to-peer industry says that its lending model is 'very well placed for being part of an independent Britain'.
"John Goodall, CEO and founder of Landbay, said that 'while Brexit has forecasters speculating about the future of the economy this morning, the outcome will do little to disrupt the resilience of the UK's established buy-to-let sector'.
"The peer-to-peer sector believes its diverse funding bases will help it absorb any economic shock following the Referendum with Bruce Davis, cofounder of Abundance, stating that 'if anything, the pressure will be positive as Brexit is likely to increase energy price inflation and thus any variable returns on our projects'."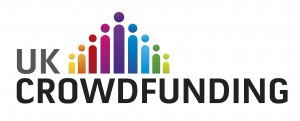 And the UKCFA adds its own view, via its website: "Whilst the outcome of this referendum will have implications for the financial services industry, the UKCFA represents a resilient and adaptable sector and we do not envisage it having a negative impact on crowdfunding activity. Indeed, there may be significant opportunity.  The Government has made it a priority that the UK is a world leader in alternative finance generally and we will continue to work with stakeholders to support the UK's maintenance of its position as a global fintech hub."
Current Loan & Risk Factors
Our current loan offering is 29 per cent funded, with an indicative rate of 9 per cent, with 18 days of the auction remaining. See Home Page or Lend, and register for full detail.
Our  loans are only offered if our borrowers are free of all other debt, and have a track record of sustained profit. Moreover, Money&Co. takes a charge on the assets of the company, which is exercisable if a borrower defaults. The relevant assets could then be sold and used to reimburse lenders. As yet, after two years' trading, no borrowers are in default. See our recent article on Money&Co.'s conservative attitude to vetting deals.
That said, remember that when lending, capital is at risk. Please see risk warnings on our Home, Lend and FAQ pages and elsewhere on this site.
---
---