Alternative Finance Providers Face Brexit Challenge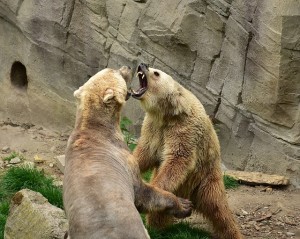 Nick Stainthorpe of international law firm, Reed Smith LLP, blogs in AltFi on the challenges and opportunities for alternative finance provides after the Brexit vote.
"The referendum has two key consequences for the alternative finance industry.
The first is economic. Alternative lenders are not funded by deposits, central banks or short-term wholesale funding tools such as commercial paper or the overnight repo market. As a result, they need higher returns and tend to operate where banks cannot. Financial stress in the short-term funding markets could cause banks to stop or delay lending to some borrowers who are otherwise perfectly sound. Credit rating downgrades (both to the UK itself and potentially to UK-based banks) are also likely to have a much greater impact on the traditional financial sector, both in terms of their funding costs and the investments they can make. However, the referendum is unlikely to affect the health of many businesses for some time, even within the UK, provided they are not dependent on new investment. For example, the construction industry is being affected immediately, but the food and beverage industry is less likely to see immediate issues. Where there is increased demand from stable businesses for funding, alternative capital providers can move fast to provide short-term, secured finance where needed. This in turn offers attractive returns to investors and helps SMEs through difficult times.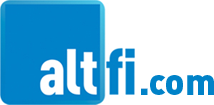 "The second is regulatory. It is possible that the UK leaving the EU (depending on how negotiations progress) would make it more difficult for UK-regulated financial institutions and funds to invest in or raise capital in other EU states. In any event, there must be a degree of regulatory and political uncertainty as to how easy it will be for financial services businesses established in the UK to access EU markets. Alternative capital providers are either unregulated, or at least much less regulated, than banks. This could create opportunities for lenders who have less reason to be concerned about regulatory pressure or political interference. Even some highly regulated jurisdictions such as France, where banks have a traditional monopoly on lending, offer opportunities for unregulated lenders in the form of private placements and mini-bonds. At the very least, an alternative lender may need to spend less time and resources than a bank on studying what the regulatory impacts could be."
The kicker comes at the end of the piece, though. Money&Co.'s CEO, Nicola Horlick, is an avid supporter of Britain's retaining its influence within the European Union, based on the premise that influence is best exercised in the room where the decision is being taken. Consider the paragraph below, and the logic of her position seems compelling:
"When it comes to capital raising, there could be more challenges," continues Mr Stainthorpe. "This is becoming an increasingly protectionist area, even within the EU. However, some less regulated financing tools, such as securitisation vehicles or raising capital in the form of loans from institutional investors, may provide attractive alternatives. It remains to be seen whether the Capital Markets Union project, an initiative originally pushed by the UK to increase the access of European businesses to capital markets funding, will continue to progress."
Our latest loan offering is an A-rated loan of over £455,000. The borrower is an independent adviser looking to use the funds to expand. The loan auction closes in 9 days' time. The offering is currently 73 per cent funded, with a current indicative gross yield of 8.5 per cent.
Our loans are only offered if our borrowers are free of all other debt, and have a track record of sustained profit. Moreover, Money&Co. takes a charge on the assets of the company, which is exercisable if a borrower defaults. The relevant assets could then be sold and used to reimburse lenders. As yet, after two years' trading, no borrowers are in default. See our recent article on Money&Co.'s conservative attitude to vetting deals.
That said, remember that when lending, capital is at risk. See warnings on Home, Lend and FAQ pages.
---
---