Sustainability In P2P Lending - Plus Loan Latest

---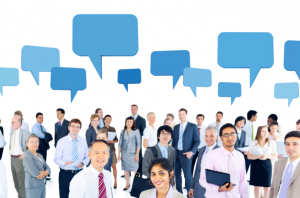 Today, we run a guest piece from the crowdfunding intelligence platform, Another Crowd, on the future of crowdfunding platforms in our own peer-to-peer (P2P) business lending sector.
What makes an alternative lending platform sustainable? Borrowers, lenders, liquidity and reputation all matter. Today we look at the suggestion that two survival strategies are to scale up (get bigger) or to specialise.
There's no surprise in this to anybody who ever read Michael Porter on strategy and competition. Lending platforms are experiencing growing pains, and their business models are evolving. And the banks, who used to dominate this sector and may want to do in future, have plans of their own.
Getting big is one survival tactic. Not every firm has the resources to scale rapidly, but CitiCorp does. Fortune reports that the Consumer Banking division of the global megabank has been seeking the advice of big players in Silicon Valley, including Marc Andreessen, and Marc Benioff, founder of Salesforce.com.
Benioff told Citicorp's Global Consumer Banking CEO Stephen Bird that "he could never hope to change the culture or operations of a banking behemoth, with $1.8 trillion in assets, all at once. But if he put together an elite group within Citi, one that could operate with startup-like speed and agility, he might just get somewhere. "
Bird created Citi FinTech, a SWAT team made up of about 40 employees, either handpicked from within the bank, or headhunted from top digital firms. We'll watch how the situation develops, and see if any products they develop are adopted by the bank.

Money&Co.'s latest loan offering is an A-rated loan of over £455,000. The borrower is an independent adviser looking to use the funds to expand. The loan auction closes in seven days' time. The offering is currently 88 per cent funded, with a current indicative gross yield of 8.4 per cent.
Our loans are only offered if our borrowers are free of all other debt, and have a track record of sustained profit. Moreover, Money&Co. takes a charge on the assets of the company, which is exercisable if a borrower defaults. The relevant assets could then be sold and used to reimburse lenders. As yet, after two years' trading, no borrowers are in default. See our recent article on Money&Co.'s conservative attitude to vetting deals.
That said, remember that when lending, capital is at risk. See warnings on Home, Lend and FAQ pages.
---
---