Stress Testing SMEs Is Silver Lining For P2P Lenders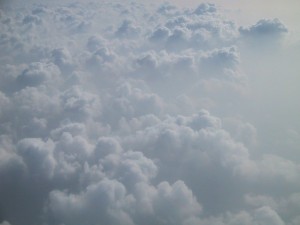 The economic consequences of Brexit are beginning to be felt. Money&Co.'s CEO, Nicola Horlick, has been taking soundings from economists and financial researchers. Her conclusion?
"There is no doubt that the unexpected vote to leave in the referendum will cause economic weakness in the UK."
There is, however, a silver lining for lenders. Nicola believes that because of the longevity and track record of a typical Money&Co. borrowing company (more than 14 years, which allows us to examine performance over different parts of the economic cycle) there is scope for "stress testing" a borrower.
"The Money&Co. loan portfolio will perform well in a weaker environment and we believe that we will still be able to find attractive new loans to offer to our lenders," she says.
Money&Co.'s latest loan offering is now just about fully funded, with more loan bids coming in as this article is being written. This A-rated loan of over £455,000 has two more days of auction to run. The borrower is an independent adviser looking to use the funds to expand.
The offering has a current indicative gross yield of 8.5 per cent. Based on past history, the cost of that money may go down, as cheaper offers of credit knock out more expensive bids.
Risk
Our loans are only offered if our borrowers are free of all other debt, and have a track record of sustained profit. Moreover, Money&Co. takes a charge on the assets of the company, which is exercisable if a borrower defaults. The relevant assets could then be sold and used to reimburse lenders. As yet, after two years' trading, no borrowers are in default. See our recent article on Money&Co.'s conservative attitude to vetting deals.
That said, remember that when lending, capital is at risk. See warnings on Home, Lend and FAQ pages.
---
---