FCA Review Of P2P Gets Industry Welcome - Plus Loan Latest

---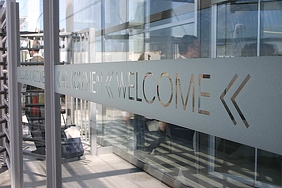 David Prosser, formerly of The Independent, blogs in Forbes on the Financial Current Authority's (FCA) current review of peer-to-peer lending. David's views are always worth listening to, and this article is no exception:
"Does Britain's booming crowdfunding industry really have a problem with investor protection? The unveiling by the Financial Conduct Authority (FCA) of a review of the way it polices the sector appears to suggest it just might. For while the FCA always planned to review regulation of crowdfunding two years after it first took responsibility for the sector, the tone of the watchdog's announcement rather gave the impression there were issues to look at.
"'We believe now is the right time to consider whether our requirements remain appropriate and that we have the right rules to support the development of this dynamic market by ensuring consumers are adequately protected,' said Christopher Woolard, director of strategy and competition at the FCA, before asking more than 20 very pointed questions about potential problem areas.
"In fairness, the crowdfunding industry itself has only positive things to say about the launch of a regulatory review. That's not surprising – while this is a sector that has grown remarkably quickly over the past three or four years, leading lights in the industry are concerned that there does seem to be an increasingly strong perception that all is not well. A clean bill of health from the FCA, along with a commitment to strong regulation, would therefore be valuable."

Money&Co.'s latest loan offering is now 100 per cent funded, with more loan bids coming in as this article is being written. This A-rated loan of over £455,000 has one more day of auction to run. The borrower is an independent adviser looking to use the funds to expand.
The offering has a current indicative gross yield of 8.4 per cent. The cost of that money has been edging down over the past few days, as cheaper offers of credit knock out more expensive bids.
Risk
Our loans are only offered if our borrowers are free of all other debt, and have a track record of sustained profit. Moreover, Money&Co. takes a charge on the assets of the company, which is exercisable if a borrower defaults. The relevant assets could then be sold and used to reimburse lenders. As yet, after two years' trading, no borrowers are in default. See our recent article on Money&Co.'s conservative attitude to vetting deals.
That said, remember that when lending, capital is at risk. See warnings on Home, Lend and FAQ pages.
---
---