What's The Difference Between A Loan And A Bus…?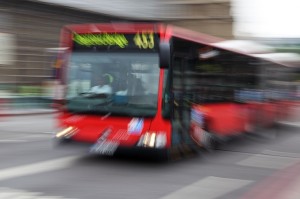 Well, we did say that loan offerings tended to come along like buses. You wait a while, and then suddenly there's a glut of them…
The latest offering on site, an A-rated three-year loan of over £121,000 to an independent financial adviser that is acquiring a competitor, is in effect the second instalment of the £455,000 loan we just hosted on the Money&Co. site – closing with a gross interest rate of 8.3 per cent, amid strong demand. The just-launched loan – which is already 16 per cent funded at the time of writing – will provide funds for the same borrower.
The institution that was due to provide funding in support of the acquisition will no longer be doing so, and as such this loan will be advanced in its place. 
"The funds will be used to assist in the 100 per cent share purchase of another financial advisory business. The initial consideration being paid (£800,000) is composed of 2 loans from Money&Co. (this loan for £120,120 and Loan 1, which can be viewed here) and a £250,000 contribution from the owner and managing director of the Borrower. The balance of the agreed purchase price (£1,063,000) will be structured as deferred consideration, payable over the next 3 years," runs the borrower's pitch.
For more detail, register or log in here.
Loans & Risk
Our loans are only offered if our borrowers are free of all other debt, and have a track record of sustained profit. Moreover, Money&Co. takes a charge on the assets of the company, which is exercisable if a borrower defaults. The relevant assets could then be sold and used to reimburse lenders. As yet, after two years' trading, no borrowers are in default. See our recent article on Money&Co.'s conservative attitude to vetting deals.
That said, remember that when lending, capital is at risk. See warnings on Home, Lend and FAQ pages.
---
---