P2P Lending - Our Top Tips

---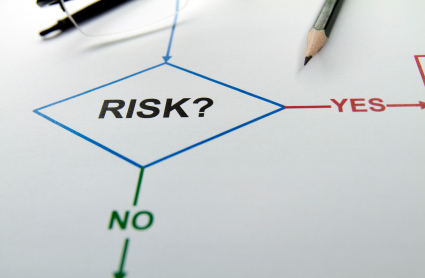 As our latest loan offering moves to close, we offer some tips - things lenders would do well to consider. This is not advice, merely commentary, and a counsel of caution.
While we are passionate about bringing individuals looking to lend for a good return together with carefully vetted businesses seeking funds to expand, it's very important that lenders be aware that capital loaned is at risk. We have all sorts of safeguards in place (charges on borrowers' assets, careful investigation of track record and future prospects, etc, etc) but nothing can beat the mindful due diligence of the lender.
Here are some factors to consider:
Examine the borrowers' proposals in detail. We use our best endeavours to ensure that every representation of the borrower is true – about the market, the prospects, the company's track record, the reason for the loan, the veracity of the audited accounts, etc. But we cannot and do not warrant that this is so.

Don't be seduced by yield. The returns can be attractive, but a high yield can mean high risk.

Spreading your loan offers is a good idea. All Money&Co.'s borrowing companies have been through a careful credit-analysis process, but there is always a risk that a borrower might default on debt. We protect lenders' interests by taking a charge on the assets of the borrower, but please be aware that there is no profit without risk. Spreading money across several borrowers is seen by many commentators as a good way of spreading risk.

Access to your money when you become a P2P lender is typically not as instant as withdrawing cash from an ATM or a bank. Lenders can sell their loans to other lenders in the loan market. Sometimes it may take a while to liquidate a loan.Read the risk warnings on site. As we've stated above, there can be no profit without risk. If you're at all unsure about any of this, consult a lawyer, accountant or professional investment adviser.

If you're involved in an auction process, watch that process carefully. There may be lots of bids at the end of the auction period, and the more expensive money gets driven out at the end as the borrower accepts the lowest bids.
A fuller list can be found on our Knowledge Hub.

Money&Co.'s latest loan offering is closing soon. This A-rated, five-year loan of over £121,000 is being sought by an independent adviser looking to use the funds to expand.
The offering has a current indicative gross yield of around 9.0 per cent.
Risk
Our loans are only offered if our borrowers are free of all other debt, and have a track record of sustained profit. Moreover, Money&Co. takes a charge on the assets of the company, which is exercisable if a borrower defaults. The relevant assets could then be sold and used to reimburse lenders. As yet, after two years' trading, no borrowers are in default. See our recent article on Money&Co.'s conservative attitude to vetting deals.
---
---