Base Rate Cut May Play To Crowdfunders' Benefit

---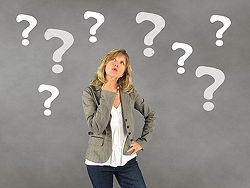 The news outlet This Is Money sees the recent UK base rate cut plying to the advantage of debt (peer-to-peer[P2P]) and equity crowdfunding: "The peer-to-peer loans and equity crowdfunding markets are celebrating the Bank of England's lowering of the base rate to 0.25 per cent in anticipation of an influx of new investors."
The piece then goes on to examine what P2P crowdfunding really is - something we've been doing for years here at Money&Co.
Here's This Is Money's take on P2P:

Because peer-to-peer firms are outside the remit of the Financial Services Compensation Scheme (see below) for all but advice, lending your money via these online companies can't really be described as 'saving', because there is an element of risk.
As such, in theory the concept is more like investing, as you are risking money. The return on your investment is entirely dependent on the solvency of the people it is being lent to, although individual firms - and now the sector as a whole thanks to regulation - have their own ways of trying to minimise the pain of defaults.
Ultimately, lend-to-save (as peer-to-peer is otherwise known) is a cross between saving and investing. You must accept that there is a potential that you will lose money but the firms are replicating the basic principle of saving - with safety nets in place.
Those who opt to put money in must weigh up whether the extra reward over a savings account merits the extra risk and should remember to never put all your eggs in one basket.
Below, we offer one of a dozen or so pieces we've published over the past couple of years. We've updated the new, lower FSCS limit, from the figure in the original article, published in July 2015.

Comparison Criteria
Security - The extra security of the FSCS may be very attractive to some. The guarantor of up to £75,000 of deposit is effectively the UK government. Money&Co., while licensed as an independent financial adviser and answerable to the Financial Conduct Authority, does not offer such security. But we do ensure that a debenture, a legal charge, is taken on our borrowing companies' assets to protect our lenders. And of course our credit-analysis is very rigorous.
Access - Do you need access to your cash in the short term? If so, the fixed-term provisions of the deposit accounts may seem onerous. Money&Co.'s loans can be for as short a term as one year. Most are longer, with a maximum term of five years. But if you want to take your cash back early, you can do so using our recently launched auction market. This means that you can sell your loan at any time to another Money&Co. lender.
Risk
We are proud of our credit-analysis process, but point out that there's no profit without risk. Find out more about lending here, and the credit -analysis process and associated risks are detailed here.
---
---