It's Fresh! New Sandwich-Lovers' Loan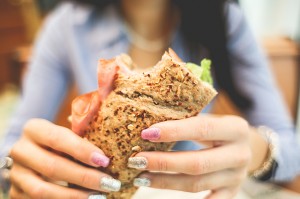 As promised yesterday, here is the remainder of the coverage of the FCA response to MP Andrew Tyrie's queries regarding peer-to-peer (P2P) lending.
The FCA has its own concerns about consumer understanding of risk. There is some evidence that FCA and Tyrie are right to be concerned —37% of UK consumers who are aware of P2P lending think it is either equally risky, less risky, or are unsure of its risk relative to savings accounts. Savings accounts are covered by deposit insurance while all capital invested via P2P lending is at risk. 
The FCA admits crowdfunding is a small industry but has faith it will grow. FCA expects P2P lending and other crowdfunding models to result in a growing choice of finance providers. We think this may be optimistic and that as banks acquire new technology enabling them to compete with alternative lenders, we will actually see consolidation in the industry."
Meanwhile, our latest B+ loan offering is just launched on site. It has a five-year term and a gross indicative yield of 9 per cent. The purpose of the loan is to fund franchise expansion of Subway sandwich-shop franchises.
Here's an excerpt of the borrower's statement:
"In the last year sales of the three restaurants exceeded £700,000 and are expected to continue to grow. To build on the success to date, the business plans to acquire six additional (existing) sites in Northamptonshire. All the Subway sites are well established in strong locations, with all but one having been run for over a decade. In the last eighteen months the vendor has made a significant investment in refurbishing all the Northamptonshire restaurants to meet the latest subway brand concept. On average the Northamptonshire sites serve 8,000 customers per week, with weekly takings in excess of £30,000. While the business already generates sufficient profit to comfortably service the loan the current owners have not fully exploited opportunities to maximise profitability. Under new ownership there are plans to enhance the marketing strategy of the business, with particular focus to be placed on providing catering services to local businesses. There is also an opportunity to introduce a breakfast sandwich range, which has proven to be popular among existing customers in the Leicestershire sites."
For full details login or register.
---
---