Report Predicts Huge Growth For Global P2P - Plus Loan Latest

---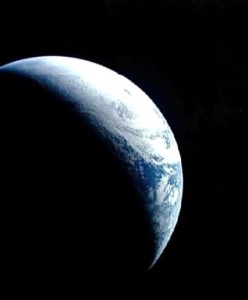 German news resource Research and Markets has published a research report that predicts "the global P2P lending market to grow at [an annual rate] of 53.06% during the period 2016-2020.
"The report covers the present scenario and the growth prospects of the global P2P lending market for 2016-2020. To calculate the market size, the analyst considers the lending amount through P2P platforms in the Americas, Asia Pacific (APAC), and Europe, the Middle East, and Africa (EMEA). The report also includes a discussion of the key vendors operating in this market.
"One of the key trends for market growth will be rise in growth of small business lending. We expect more P2P lending and crowd funding with government support, which would help investors to make small investments in private companies. The European Commission is evaluating soft-law measures that could help promote P2P lending and crowdfunding across Europe...
"According to the report, one of the key drivers for market growth will be increase in global lending of MSMEs. Research and development in product structuring are vital in addressing the credit gaps in the MSME's financing. Innovations such as equipment lease finance can help meet the requirement for term debt obligations. Similarly, receivable financing, bills discounting, and P2P lending can substitute prerequisites of working capital financing, thus tending to the special needs of MSMEs. Local vendors in the emerging market have the best monitoring capability and knowledge of MSMEs, allowing structuring of working capital finance, channel finance, and cash credits that can meet the needs of the enterprise or firms, thereby empowering huge economies of scale."

New Loan Offering Latest
As peer-to-peer (P2P) business lenders, we select borrowing companies that are typically more mature than those seeking equity raises. Our minimum requirement is three years' filed accounts, and a strong track record of profitability. In fact, the average age of our borrowers is over 12 years.
Our latest B+ loan offering is on site. It has a five-year term and a gross indicative yield of 9 per cent. The purpose of the loan is to fund franchise expansion of Subway sandwich-shop franchises. At the time of writing, the loan is 48 per cent filled, with a gross yield, based on bids so far submitted, currently 9.9 per cent. Experience of other auctions indicates this notional yield may well drop as the loan fills and cheaper offers of credit drive out more expensive ones. The auction has 14 days to run.
---
---