Women In Buiness – Now There's a Great Idea!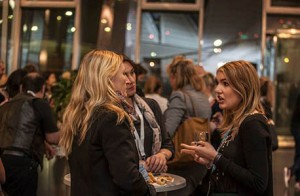 "A great idea can come from anyone," opines Money&Co. CEO, Nicola Horlick, in a recently published initiative that looks at how women's business ideas are treated.
One of the conclusions to emerge from research into business funding applications was that women's ideas are "just as strong as men's but just one in seven innovation funding applications are from women."
Innovate UK, a government quango, is running the £200,000 Women in Innovation Awards competition as part of a wider campaign.
The competition is available for entry by women with innovative business ideas, and "has seen unprecedented demand" according to Innovate UK.
"The aim is to encourage more women to apply for innovation funding. This will help them get their ideas off the ground. It will also help them develop entrepreneurial and business skills."
Below we run a short summary, with fuller detail available here.
Innovate UK devised this campaign following an analysis of funding applications it had received. This showed that:
there is little difference in the quality of applications submitted by women and men
just 1 in 7 applications (14%) for funding were from women
Innovate UK analysed 8,566 funding applications received since 2013. This research reveals that:
the health and life sciences sector has a higher level of applications from women (17 -29%)
Northern Ireland had the highest proportion (20%) of applications submitted by women
the West Midlands had the lowest number (9%) of applications from women
Nicola is one of the Women In Innovation Awards mentors and judges.
---
---