Alternative Funding For SMEs: Do You Qualify?

---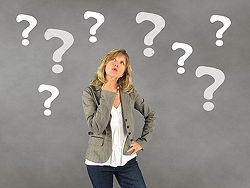 There are several loan offerings from small and medium-sized enterprises (SMEs) in the platform's pipeline. The question is: does your SME meet Money&Co.'s selection criteria?
See this excerpt from our Knowledge Hub, where we address that very question of whether you and your business can qualify for a peer-to-peer (P2P) business:
Only after your borrowing company has been credit-rated can it appear on the Money&Co. platform. Our credit-analysis algorithm, and the scrutiny of our team of analysts will result in a rating that can range from A+ for the most creditworthy company, through A, B+, B and C+, with C+ being the riskiest category. We believe our rating system is the most conservative and risk-averse in the P2P arena.
The loan, once it's been executed, is directly between your company and the lenders in the "crowd". We collect up the monthly payments the borrower makes and distribute them to all the lenders, using a sophisticated digital administration system that took 100 man-years to create.
When you borrow money you're staking your reputation, the goodwill of your business, and its main assets. Loans from Money&Co. lenders will always be secured by a debenture over the assets of the business. In some cases, borrowers may be asked to give personal guarantees for loans. You may also want to offer security over land and buildings if it is available, as this may improve your risk rating and make lenders more comfortable lending to you.

For more on borrowing and lending, take our short tour of the world of crowdfunding and P2P by clicking here.
---
---