Before The Flood: Get To Know Risks And Rewards Of P2P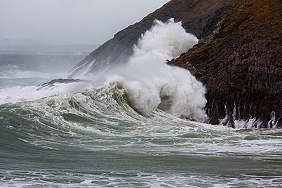 There's much talk of alternative finance entering the mainstream. But what does that really mean?
It's difficult to provide a comprehensive answer, but acceptance and understanding of what altfi provides is certainly a big part of it. As far as Money&Co. is concerned, we have to spread the word about peer-to-peer (P2P) lending to small businesses (matching lenders looking for good returns on capital with small businesses seeking funding to grow).
Earlier this week, our CEO, Nicola Horlick, spoke to the Cisi financial planning conference in Newport, addressing an audience composed primarily of independent financial advisers – people who advise individuals on their investments. Here's how FT Adviser reported her speech:

"[Nicola] predicted the market would be 'flooded' with crowdfunding products next year when more platforms start getting their permissions from the Financial Conduct Authority.
"But she dismissed concerns that the high returns available on the products was because they were risky.
"Speaking to advisers gathered at the conference in Newport, she said: 'It is about supply and demand. There is not much supply of debt available to small and medium-sized enterprises (SMEs).
"'I think the pricing is to do with the lack of supply. I don't see that changing. I don't see banks rushing back into SME lending.
"'It takes them as long to lend £100,000 as it does to lend £10m and for them it is just not economic.'
"She said her company secures its loans through first ranking debentures on the assets of the businesses it lends to.
"Since April investors have been able to include peer-to-peer loans in Innovative Finance Isas.
"Ms Horlick said very few Innovative Finance Isas providers had been able to get permission from the Financial Conduct Authority in time for the product's launch.
"But she said the Innovative Finance Isa would prove popular as more providers come to the market.
"Ms Horlick said: 'The big flood is going to come next year because very soon the big platforms will get approved and they will be able to offer the Isa.
"'That will allow people to get a tax-free income stream.
"'We have an average gross yield of 9.1 per cent and we take a fee of 1 per cent. If you wrap that in an Isa that looks pretty attractive and the Isa allowance is rising again.'"
See our FAQs for a short summary of risk and rewards of P2P lending. A broader explanation, with video, is available here.
---
---