Taking P2P's Rough With The Crowdfunding Smooth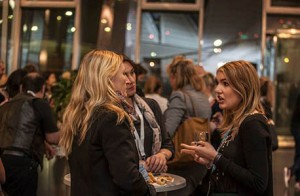 As alternative finance engages with the public, the rough inevitably mixes with the smooth. See this report from Blue and Green Tomorrow:
"Whilst it's great to see the overall number of FCA complaints coming down, it is a real concern that so many consumers are still having major issues.
"Banks, building societies and insurers really need to up their game and address the recurring problems their customers are reporting. I suspect the numbers we see today are only a drop in the ocean compared to the overall amount of people who aren't happy with the standard of service they receive from their provider.
"The solution is simple, if you're not happy move. There is a big disparity in the standard of customer service across financial providers so do your research – choose a provider that takes the element of their business as seriously as making money. If they don't treat you well, they don't deserve your business."
We believe we do deserve your business, and decided it would be good to revisit the simple verities of what we do as crowdfunders. Below, we reprise some of the materials to be found on our Knowledge Hub. We start off by answering the question of what crowdfunding is.
"Crowdfunding is a general term for the process of raising money. Back in the early days of email, people who raised money for charity by emailing all their friends in a big group email were doing a primitive form of charity crowdfunding. Other common purposes for crowdfunding are to raise share capital investment (the person in the crowd takes a direct stake, or shareholding, in the company seeking funds). Many commentators say this process rather risky, and that a high percentage of the typically young companies seeking funds fail. It is known as equity crowdfunding.
"The purpose of the fund raising on Money&Co.is to lend money to much more mature, developed businesses with a strong profit record. The process does not involve investing, but lending money. Its technical name is credfund lending, or peer-to-peer (P2P) business lending (a person, human or corporate, lends to a business).
"Money&Co. is in the P2P business-lending sub-sector of crowdfunding and is part of the fast-growing trend in crowdfunding loans, quick, fast, and at rates that work for borrower and lender alike."
See our own explanation of the P2P essentials here.
A short, simple explanatory video is on this page.
---
---