P2P Lenders Seek Tougher Regulation – And No Backlash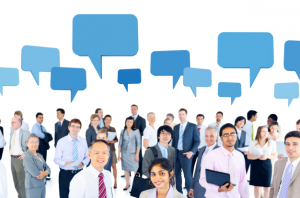 Peer-to-peer lenders have said there is an "urgent" need for tougher regulation of their own sector to ensure that consumers understand the risks they are exposed to, according to a recent report in The Financial Times. The reported intention is to avoid "a future backlash if investments fail to perform."
At Money&Co., we welcome this move. Emphasising investor caution is a constant theme of our news coverage, and risk warnings are highly visible in the terms and conditions of doing business with us. Below, we offer an extended excerpt of the FT's article.

"The fast-growing £2.7bn peer-to-peer sector has boomed on the back of low interest rates, which have seen cash savers struggling to earn much more than the base rate of 0.25 per cent. By contrast, those who lend money to individuals or small businesses via peer-to-peer platforms can obtain returns of over 5 per cent a year, according to an index compiled by investment bank Liberum.
"However, the trade body representing the UK's major peer-to-peer lenders has called for tougher regulation of the whole sector to ensure consumers understand "the potential consequences" and higher risks involved.
"'Investors need to be aware that peer-to-peer lending products in no way resemble anything equivalent to the guarantees represented by a bank deposit,"' said Robert Pettigrew, director of the Peer-to-Peer Finance Association (P2PFA).
"Advertisements from lenders suggesting peer-to-peer loans were like a bank or savings deposit with instant access were "unhelpful", said the trade body. Its members — eight platforms who control 75 per cent of the total UK market — are calling for the regulator to set out common standards for declaring bad debts, and strict guidelines over how loans are marketed to consumers.
"If standardised rules were not put in place to protect investors, it warned there may be "significant potential consumer detriment going forward".
The Financial Conduct Authority recently launched a consultation into peer-to-peer lending following concerns that 'less experienced and knowledgeable' investors were flocking to the products which promise relatively high returns in an era of low interest rates."
See this typical tail-end of an earlier Money&Co. article, which characterises our attitude to risk and its understanding:
"Our loans are only offered if our borrowers are free of all other debt, and have a track record of sustained profit. Moreover, Money&Co. takes a charge on the assets of the company, which is exercisable if a borrower defaults. The relevant assets could then be sold and used to reimburse lenders. As yet, after two years' trading, no borrowers are in default. See our recent article on Money&Co.'s conservative attitude to vetting deals.
That said, remember that when lending, capital is at risk. See warnings on Home, Lend and FAQ pages."
---
---