P2P: Turner Is For Turning, If Not Apologising…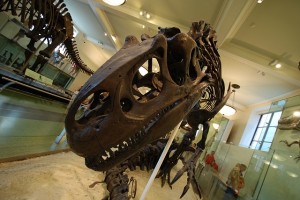 Regular visitors to this site will be aware of the ire aroused by the remarks of Lord Adair Turner on BBC Radio 4's Today programme back in February. The former boss of City regulator, the Financial Services Authority (now superseded by the Financial Conduct Authority [FCA]) attracted sharp criticism from the alternative-finance sector, Money&Co. very much included.
We are pleased to relay a report of a recent conference, carried by our friends at AltFi: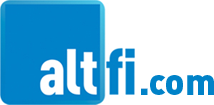 "[Turner] issues correction to comment that peer-to-peer losses would make 'the worst bankers look like lending geniuses'. 
"Lord Adair Turner now believes that peer-to-peer/marketplace lenders assess credit "at least as well" and in some cases better than the incumbent banks. This comes despite Turner's comment from February this year that "the losses which will emerge from peer-to-peer lending over the next five to 10 years will make the bankers look like lending geniuses".
"Speaking at today's LendIt Europe conference, Turner clarified that his earlier comment had been a hastily-made, out of context statement which occurred at the end of an interview that he believed to have finished. The comment had been made in answer to a question about whether the so-called "wisdom of the crowds" – i.e. loan-by-loan due diligence conducted by individual investors – would ultimately come to replace the credit assessment processes of the high street banks.
"Today, Turner clarified that while he stands by his answer to the question that was originally put to him, he understands that individual due diligence is only a "very small part" of credit assessment within the peer-to-peer lending sector. Turner acknowledged that individual investors are in fact heavily reliant on the credit assessment processes of the platforms themselves, and for the most part invest via pooled instruments – groups of loans which are tiered by the platforms according to their respective risk.  
"But the former boss of the FSA went further still, stating that direct lenders are able to assess credit 'as well or better than the incumbent banks'. He said that he does not subscribe to the notion that peer-to-peer/marketplace lenders have fundamentally changed the credit assessment process, but suggested that they are able to improve on established processes in some cases."
The only thing lacking is a proper apology for errant comments in a BBC interview conducted with deplorably poor journalistic technique and an absence of even the most basic research. Lord Turner was conflicted, as we and The Financial Times reported at the time, and as we'll explain further tomorrow.
Meanwhile, see what we wrote at the time: "As an exercise in (what would otherwise be pointless) self-justification, we offer a random example of the kind of risk warning and explanations we routinely put on site. The one below is from March last year.
Anyone with the spare time or necessary inclination might also try an online search against this site and the words "security", "access" and "yield".
Our industry is trying to provide vital funding to small and medium-sized businesses – something the banks have consistently failed to do. See this month's news stories for the dismal bank lending figures.
"Alternative lenders like Money&Co. are helping to make much needed funding available to Britain's SMEs," says Money&Co.'s Nicola Horlick in a recent article, commenting on the most recent SME funding data in her latest blog."If the recent economic growth is to be maintained, then it is essential that these businesses have access to funding."
We leave it to you to judge whether Lord Turner's views are fair and accurate.
For simple, accurate, basic facts on crowdfunding and P2P, visit our Knowledge Hub.
---
---