Turner's P2P U-Turn: Why Is 'Sorry' The Hardest Word?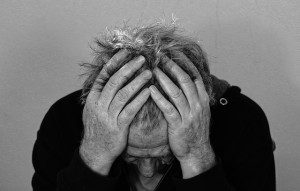 Crowdfundinsider carries news of Lord Turner's apparent rethinking and clarification – to put it politely – of his remarks about P2P on BBC Radio 4's Today programme earlier this year.
"Lord Adair Turner: Direct Lending May Make the Financial System More Stable.
"The above statement came from Lord Adair Turner in a speech delivered at LendIt Europe this week. He was reflecting upon how peer to peer lending can avoid situations of systemic risk as exemplified by the not too distant past.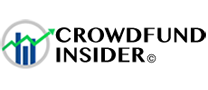 "Lord Turner was caught making apparently unintended incendiary comments regarding the UK peer to peer lending industry in early 2016. His comments to the BBC were along the lines that forthcoming losses by P2P lenders would make the banking industry look like geniuses.  Of course, an immediate assault of dissent percolated up from industry participants and advocates.  Lord Turner, claiming his comments were not truly directed at P2P, shared a different story to the hundreds of LendIt attendees in London.
"Lord Turner told the audience that 'banks are a dangerous thing'. But banks are also economically useful.  The leverage, mismatched maturities, and opaque structures create risk. Policy makers mandate capital and liquidity requirements to mitigate this intrinsic risk."

FT Adviser takes a more robust approach to the story: "Former chairman of the Financial Services Authority Lord Adair Turner has u-turned on his stance that peer-to-peer lending will give rise to a mis-selling scandal.
"In February this year, Lord Turner said that losses on P2P lending will 'make the worst bankers look like absolute lending geniuses'.
"However in a [12th October] article in FT Adviser's parent paper the Financial Times, Lord Adair said: 'I don't think the use of technology by peer-to-peer lenders or challenger banks will do anything fundamentally new..but they might be able to do credit underwriting as well as established banks and also aspire to offer better customer services.'"
All this falls far short of an apology – which is certainly due to the industry and its customers. Here's what we wrote the day after the disastrous BBC interview: "Lord Turner's remarks about the credit-analysis process in peer-to-peer (P2P) lending – which is what we do – on BBC Radio yesterday are getting plenty of feedback. Very little of it is positive.
"The excerpt below is from an article by Emma Dunkley in the Financial Times: "P2P industry hits back at Lord Turner's warning as 'ill-informed'" runs the headline.
"Lord Adair Turner, the former chairman of the UK's financial watchdog, said on Wednesday that "P2P" platforms could be the source of "big losses" over the next five to 10 years that would "make even the worst bankers look like absolute geniuses".
"But his warning was met with criticism from investors and the sector, with some inviting him to visit their credit teams and claiming "we have better people looking at small business lending than banks do".
"They also pointed to his role on the board of OakNorth, a new bank that focuses on lending to entrepreneur-backed start-ups, as representing a conflict of interest."
We checked with OakNorth ourselves at the time, and followed this up with a senior journalist at the BBC. Interviewer Simon Jack (now, remarkably, the Beeb's business editor) conducted the interview in a lamentably obsequious style. No real need to apologise for that, embarrassing though it was. But the blatant conflict of interest has never been pointed out, to the best of our knowledge. If so: shame on Lord Turner, shame on the BBC.
Get some facts on crowdfunding by visiting our Knowledge Hub.
---
---