Crowdfunders And Advisers Must Stand Tall For SME Funding

---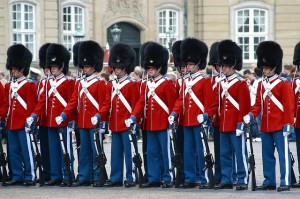 Today, we offer a snippet of coverage from the crowdfunding intelligence platform, Another Crowd.
"Peer-to-peer lenders will match investors looking for better rates to a wide range of SMEs seeking better service than their banks can offer.
"There really is no reason for anybody to lend money to an SME for a lower return than they feel comfortable accepting. The banks are not doing any favours for borrowers, and right now, the market power is with lenders...
"So who is going to make funds available for Britain's SMEs?
"For an insight into this, we turn to 'Stand Tall Together', this week's annual conference of the Chartered Institute for Securities & Investment (CISI), where a day devoted to 'Understanding Risks and Opportunities' included Money&Co.'s Nicola Horlick explaining crowdfunding to investment professionals:
"'What are the risks and benefits to your business and to your clients, if you got involved?'
"Ms Horlick linked the popularity of peer-to-peer lending, and the attractive returns on offer, to a lack of supply of credit from traditional banks. "I think the pricing is to do with the lack of supply. I don't see that changing. I don't see banks rushing back into SME lending. It is about supply and demand. There is not much supply of debt available to small and medium-sized enterprises (SMEs)."
"We like that argument. It's much subtler than the simple 'you get bigger returns because you take bigger risks' argument. It addresses the question of adverse selection (the idea that the banks get first pick of the good stuff, and the alternative providers are left with the dross) and points to a large population of successful, creditworthy small businesses that the big banks aren't doing a good job of looking after, whatever their marketing might say to the contrary.
"In short - there are plenty of juicy cherries on the trees, and provisional advisers have the opportunity to steer their investment clients towards them, as part of a balanced portfolio."

P2P lending is all about a direct connection between SMEs seeking funds to grow and individual lenders looking for a good return on capital. Discover more by visiting our Knowledge Hub here.
But there is a less direct way of getting exposure to P2P assets - by investing in funds that commit money to the sector. The performance of these funds has been variable, and is reviewed in Citywire by James Carthew, who concludes: "My hope is that investors won't rule out an investment in the sector on the grounds that the two oldest and largest players have been disappointing but rather will look beneath the hoods of these funds and support their continued expansion. After all, there is still a huge unmet demand for credit out there."
---
---