Crowd Gathers At Shoreditch AltFi Conference

And so to Shoreditch. This ancient part of London, frequented by Shakespeare and his troupe, The King's Men, in relatively recent times, played host to a conference on modern, cutting-edge finance. Crowdfest, mounted in association with the UK Crowdfunding Association, covered the full gamut of alternative finance, and continues tomorrow. You can register here.
Money&Co. CEO, Nicola Horlick, shared a platform with Darren Westlake, co-founder of the equity crowdfunder, Crowdcube. Phil Geraghty, managing director of Crowdfunder, a projects-based platform, also spoke. The session, dedicated to understanding crowdfunding asset classes ("more than just equity and debt") produced some lively discussion and debate. It was moderated by Money&Co.'s communications director, Martin Baker.
We'll bring you more details tomorrow.
Meanwhile, industry practitioner and Paris-based blogger Therese Torris offers her view of the recent Lendit conference in Crowdfundinsider.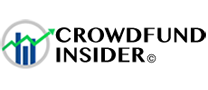 "LendIt Europe gathered over 900 attendees from 50 countries on the banks of the Thames river to network and hear about the latest trends in online direct lending. The tone of the conference was clearly set by the UK keynote speakers. The UK being 4 times bigger than the sum of all Continental European markets taken together, everybody was keen to hear these forerunners' thoughts about where the market is going." The full article is available in here.
For more on how to lend via Money&Co., where lenders have achieved gross average returns of over 9.1 per cent, visit our lend page.
---
---