Post-Brexit Lending And Borrowing Via The P2P Crowd

From a lender's perspective, lending money to small companies is all about getting good returns on capital. The borrowing small company typically wants the money to fund growth.
But what are the prospects for growth, following the Brexit vote? Our friends at Bloomberg take a long look the prospects for British peer-to-peer lenders, who "were preparing for serious trouble even before the Brexit vote rocked the U.K. on June 23.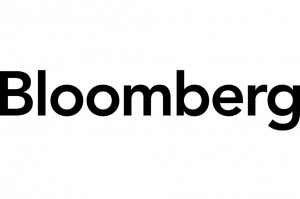 "Funding Circle Ltd., the No. 1 online lender to small and medium-sized businesses, carried out a stress test envisioning a three-year recession beginning in January 2017 that would crater the property market. If the U.K.'s split from the European Union wreaks that type of havoc, investors in the platform's loans should still pocket a net return of 6.4 percent, says Jerome Le Luel, the firm's chief risk officer. That's not far off the 7.2 percent the loans should generate without a crisis.
"'It's good to know that when pushed to the extremes you can still make money,' says Le Luel, the former head of group risk analytics at Barclays Plc. 'We're not promising something that is going to explode.'
"Yet that's exactly what skeptics fear as Brexit menaces an industry that's never endured a punishing economic cycle. With the falling pound already spurring inflation and gross domestic product growth expected to slow to 0.1 percent, the prospect of stagflation looms. So do loan defaults by distressed borrowers. Unlike banks, which underwrite loans and cushion risks with collateral and regulated levels of equity capital, peer-to-peer lenders connect borrowers with willing investors. The loans are often unsecured. 
Chris Philp, a Conservative member of Parliament who sits on the Treasury Committee, says Brexit could reveal how a model hailed as revolutionary may prove fundamentally flawed.
"'These companies are writing a large volume of loans knowing that if anything does go wrong they won't suffer the consequences,' says Philp. 'They don't have any skin in the game and I am concerned that one of these companies could go "pop."'
"'That's really misinformed,' counters Giles Andrews, the co-founder and executive chairman of Zopa Ltd., the biggest and oldest British peer-to-peer company. Zopa, which only serves prime-rated borrowers and has a default rate of 0.5 percent on its 2012 class of loans, would lose its reputation and fee income if it relaxed credit-management practices to expand lending, he says. 'About a third of our revenue is earned through the life of the loan and that will stop if it doesn't perform,' Andrews says. 'To me that's incredibly important skin in the game.'
The debate shows the tension at play as the industry, which accounts for just 3.6 percent of total lending to small businesses and consumers in Britain, tries to move into the mainstream. First developed 11 years ago by Zopa, the model has taken off around the world: Global peer-to-peer loan volume is projected to hit almost $350 billion this year, a 12-fold increase since 2013, according to research firm AltFi Data Ltd."
Our own take is offered by Money&Co. CEO, Nicola Horlick: "We lend money to UK SMEs. Some of our companies are exporters and so will have benefited in the near term from weaker Sterling. Some are importers, however, and will have suffered. My main concern is that the uncertainty surrounding Brexit will result in an overall slowing of economic growth in the UK, and this will affect all the companies that we facilitate loans for. That may result in it being harder for companies tom meet repayments, although all of our companies are financially strong. In reality, it may be harder to find strong companies to lend to if the economy turns down."
Find out more about lending and borrowing via Money&Co. by visiting our Knowledge Hub.
---
---