P2P Or Marketplace Lending? What's In A Name?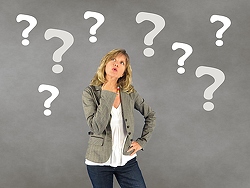 We know what we do, but what should we call it?
Academics, commentators and pundits have long been casting around for the correct taxonomy of peer-to-peer lending (P2P) our young sub-sector of crowdfunding, itself part of the wider world of alternative finance. Some get there sooner than others. Here's a brand-new piece offered by International Banker. The article focuses on the increasing involvement of institutional lenders in P2P.
"The intention here is not to criticise these [naming of P2P] practices; it's still entirely possible to offer alternative institutional investment without being a traditional bank. The problem is that the entire P2P lending industry – if, indeed, it can be called that – has quietly agreed on this slight definitional fudge, while simultaneously taking great pride whenever an institutional investor pays it the slightest attention.
"Why? It's great marketing, for sure. In terms of perception, a company that's seen as fundamentally communitarian – a company without the bureaucracy of ancient, big-money financial services companies to hold things up and kill good ideas in their cribs – will invariably have a stronger public image than a company which essentially serves as a fund management firm for investors without very much money.
"If it was just great marketing, it would be tempting to leave it there. But retail investors and institutional investors are not always treated on equal terms: the P2PFA, for example, has recently had to introduce a rule change that expressly prohibits companies from allowing bigger organisations to 'cherry-pick' the best loans. Every member of its executive body uses institutional investment to some degree or another: with Zopa and FundingCircle, this kind of lending is entirely uncapped; Ratesetter's financiers include Artemis and Woodford Investment Management – two very traditional, very established funds."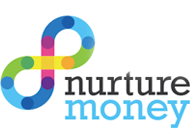 And here's something written by our communications director for Nurture Money, in February of last year:
"Here's the conundrum. We know exactly what we do at Money&Co., but we can't be quite so certain what we're called.
"Yes, we're a crowdfunding platform, and our parent company is regulated and authorised by the UK's leading regulatory body, the Financial Conduct Authority. Money&Co.'s CEO is Nicola Horlick, a well-known investment manager. Money&Co. was founded in 2013 to help British businesses get funds to finance growth, and to provide lenders with a good return on their money.
"We bring people together with mature businesses. We've loaned over £4 million since we began trading in late April 2014. The borrowers seeking funds on our platform have to have been UK companies with at least three years' filed accounts, and have a strong record of profitability. They have come from a range of sectors. We have facilitated loans to engineering companies, construction companies, food and catering operators, presentation trainers, data managers, marquee and temporary structure providers, and debt collectors. All the small and medium-sized UK company universe seems to be there.
"The average size of the loans on the Money&Co. platform has surprised – and pleased – us. We expected to facilitate loans of around £50,000 average deal size, as the biggest players in the crowdfunded loan market do, but the average size of the loans on the platform has in fact been over £300,000.
"Our lenders range from wealthy individuals – mostly men – of a certain age, to the Cambridge student currently featuring on our Home page. Naomi, in her early 20s, discovered us and decided that the money she earned from her summer waitressing job was better placed in a loan with Money&Co. earning the yields that our lenders enjoy. At the time of writing, Money&Co. lenders have earned an average gross yield of more than 8.2 per cent.
"But the crowdfunding industry is so young and changing so fast, that putting a name on that activity is like trying to pin a tail on a moving donkey. Once upon a time we thought we should be called a person-to-business (P2B) crowdfunding platform. While that name is appealing, it has no currency. Social media is partly to blame: the space occupied by #P2B in the Twittersphere has nothing to do with finance.
"So it then seemed that we might be called a peer-to-peer (P2P) lender. While it's technically, legally correct to argue that student Naomi is a single, legal entity, just like the multi-million pound SMEs she lends to, it doesn't make much sense in the real world. So, consulting with the authors of the recent NESTA and Cambridge University report on crowdfunding, we determined that P2P business lending was the best name for our sub-sector of the crowdfunding space."
Since that piece was published, the average return achieved by Money&Co. lenders is 9.1 per cent gross. Learn more about lending – its rewards and risks – here.
---
---