Equity Or Debt? The SME Funding Dichotomy Revisted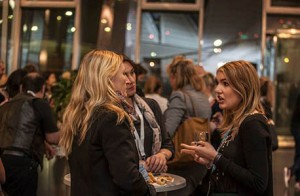 Today, we revisit an old problem – and the new answers that the alternative-finance industry is offering, How should a small company seeking funds to expand go about it? By selling equity to investors? Or should it seek loans from lenders?
More mature companies will typically take on debt rather than give away precious equity. The average age of our borrowing SMEs is over a dozen years – and they have a proven track record of profitability (and consequently an ability to service the interest payments for our peer-to-peer [P2P] business loans).
The equity route is often taken by younger companies, including start-ups. Recent figures show this sector of crowdfunding is doing well, as tax-news.com reports.
"New figures from HM Revenue and Customs (HMRC) show that 3,265 companies raised a record GBP1.8bn (USD2.2bn) of funds under the Enterprise Investment Scheme in 2014-15, up 14 percent on the previous year.
"During the same period, 2,290 companies received investment through the Seed Enterprise Investment Scheme and GBP175m of funds were raised, a three percent rise on the previous year.
"The Enterprise Investment Scheme and Seed Enterprise Investment Schemes are tax-based Venture Capital Schemes designed to help smaller higher-risk trading companies raise finance."

Money&Co. co-sponsored a conference on the equity-debt debate last year. Here's what we reported at the time:
"'It's really good to make a connection with colleagues in the industry, potential borrowers and individuals who are already lending or considering making a peer-to-peer loan,' said Nicola Horlick, CEO of Money&Co. 'Many thanks must go to the lead sponsors, Cubism Law, and to the organisers of the event, Another Crowd.'
"The event was kicked off by Julia Groves, [then] chair of the UK Crowdfunding Association, and director of the Trillion Fund. Julia gave an overview of the growth of the alternative-funding market, and crowdfunding's place within it. Trillion has an ethical bent to it, but Julia said she was particularly proud that her father, something of a climate-change sceptic, had invested some cash simply for the return."
For a short film, featuring of key speakers, click here.
Learn more about lending (the average gross return achieved by lenders is over 9.1 per cent), click here.
---
---